Women's rights activists are disappointed at the decision to overturn a recommendation that Police Commission-er Henry Greene be charged with rape, and a call was made for him to answer for professional misconduct over the admission that he had sex with his accuser.
Speaking moments after the ruling yesterday afternoon, Help and Shelter representative Danuta Radzik described acting Chief Justice Ian Chang as acting like "judge and jury" in the case.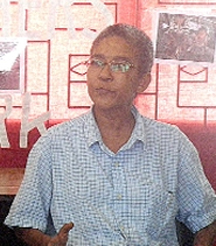 The woman who made the complaint against Greene had visited Help and Shelter for assistance.
"I feel very disappointed (at the ruling) but I really cannot assess the legal judgment that the judge made," Radzik said, while adding that the ruling will have serious consequences "possibly because now (with) cases of rape, I think people will now be looking at them through a microscope and we know in Guyana there are so few convictions for charges of rape."
She suggested that the "whole episode" would make it even more difficult for a conviction to occur and she called for the Sexual Offences Act to be re-examined with a view to digesting what exactly it says in relation to rape offences.
"I still think that people in Guyana need their day in court and this is a very serious matter," she said, adding that victims very often do not behave how they are expected to because of the trauma of the rape, and some may even exhibit irrational behaviour.
Asked whether she felt that the case would open the door for other persons accused of rape to approach the High Court to avoid charges, Radzik said it is very likely. However, she pointed out that it would only be the rich and those with connections who would be able to do this.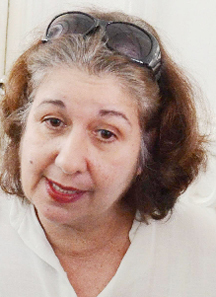 "It is those who are in positions of power and authority that have the best chance of defending or prosecuting their matters," she said.
Meanwhile, Karen De Souza of Red Thread, who sat through yesterday's proceedings, called for Greene's admission that he had sex with his accuser to be paid attention to. She questioned what is now going to be done with the commissioner who "has admitted in court, in his own affidavit, to serious wrongdoings, to serious professional misconduct.  And I think that is where we have to go now,"
Greene, in his affidavit, said the woman had visited his office for help in retrieving her cellular phone, which was seized as part of a criminal investigation. He said he later had what he described as consensual sex with her at a city hotel.
Head of the Presidential Secretariat Dr. Roger Luncheon had told reporters last month that Greene's admission was a concern for the government, noting that it could warrant disciplinary action.
De Souza was unsure what the ruling meant for the rape allegation, while maintaining her feeling that a case was made out against Greene, whom she described as "former Commissioner of Police, because I insist that he is the former Commissioner of Police."
She disagreed with the judge's characterisation of the behaviour of the complainant as well as his conclusion that she was not credible because of her presentation of the facts. De Souza said that her issue now is how "are we going to protect women and children in this country who have been raped?"
Around the Web