Attorney Nigel Hughes has written Chief of Staff Commodore Best requesting an immediate investigation of an allegation that the Guyana Defence Force (GDF) was involved in "setting up" three persons who  were charged with treason.
Hughes dispatched the letter one day after acting Chief Magistrate Priya Sewnarine-Beharry ruled that the charge against GDF Major Bruce Munroe, his wife Carol Ann Munroe and ex-soldier Leonard Wharton was bad in law.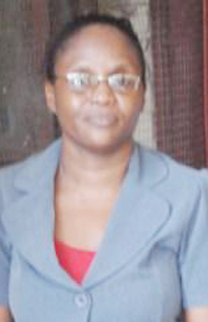 Writing on behalf of Carol Ann Munroe, Hughes said that during the preliminary inquiry into the charge, the principal witness in the case, an ex-soldier who was named, testified: "I was sent to set up three black people."
The witness, according to Hughes' letter, which was seen by this newspaper, further testified that the person who was responsible for equipping him with specialised recording equipment and dispatching him to record conversations with Carol Ann Munroe was a member of the GDF.
Hughes noted that the allegation that the witness was sent to entrap his client on the basis of her race was a grave one.
Further, he said his firm advised his client that the statement of the witness that the armed forces of Guyana "were included in the entrapment of citizens based on their race or ethnicity has potential criminal implication for those involved and the good name of the Guyana Defence Force," Hughes wrote. He called for an immediate investigation to be conducted "into the grave allegations" made by the witness against the GDF.
The charge against the Munroes and Wharton accused them of plotting to level war within Guyana to force the president out of office, in order to compel the Government of Guyana to change its measures. The offence was allegedly committed between December 1, 2009 and December 16, 2010 at Soesdyke, East Bank Demerara, where the accused had all resided up until they were arrested.
The police prosecutor had stated at the first hearing that ranks, acting on information received, were made aware that the accused were plotting to overthrow the Government of Guyana.
It was stated that based on intelligence that was gathered and investigations conducted by the police, the accused were giving directives and instructions to certain persons to create mayhem in Guyana and unseat the government.
Around the Web