(Trinidad Express) Southern Division Homicide are investigating the shooting deaths of two men in separate incidents in South Trinidad on Thursday night.
Sheldon Sammy, a fabricator, was shot four times in the neck, back and shoulder by a gunman who walked up to him outside a gym in Penal.
Sammy died at the Siparia Health Facility around 8.15 p.m.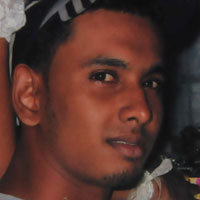 And around midnight, two men held up a group of friends playing cards near a basketball court at Techier Village, Point Fortin.
Curtis Burroughs, a father of two, was shot once in the neck when he delayed in removing his gold chain demanded by his killer. He died at the Point Fortin District Hospital.
Relatives said Sammy went to the gym with a friend at Boopsingh Street, Penal, on Thursday evening. An hour later the men walked out of the gym and Sammy was about to unlock the front door to his Mitsubishi Lancer car when a man walked up to him.
"The street was very busy, so he did not pay attention to the man who walked up to him. He just continue unlocking his car," a relative said.
Police said the gunman fired five shots at the 29-year-old man—he was hit four times.
Sammy's friends ran off for help during the shooting. Police said the gunman ran through the street and escaped. The car was not stolen.
Sammy, who was not married, collapsed near his car. His uncle, who asked for anonymity, said, "I was nearby and I rushed to the scene. I talked to him, but he couldn't talk. We took him to the health facility in a private car. I stayed and prayed with him."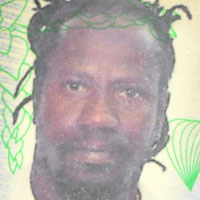 Relatives said Sammy was training to enter his first light-middleweight bodybuilding competition in November.
"It was his passion and he was working hard towards that," his uncle said.
Sammy was the second of three children. His father, Winston Sammy, was too distraught to speak with the media yesterday.
"Sheldon was a child beyond description. He was an example to youths and society. He was a man who many young persons can portray," his uncle said.
Relatives said Sammy was a religious man, who loved Jesus Christ.
"We cannot say why someone would want to kill Sheldon, but I am certain he is with the Lord," the relative said.
Sgt Douglas and PCs Bahadur and Mentor of the Penal Police Station are involved in the investigation.
Burroughs, 39, was playing a game of cards with friends in the neighbourhood when a gold Mazda 323 motorcar pulled up alongside them.
"Two young boys came out and my brother recognised them. They were carrying a shotgun and a revolver. The boys ordered the group of men to lie on the floor, but my brother just sat and gazed at them. The gunmen told them to hand over their jewelry. My brother took out a gold ring and band but he was taking long too take out the chain. They hit him on the head and then shoot him on the neck," Anastasia Burroughs said.
Burroughs, a rigger at Petrotrin's Pointe-a-Pierre refinery, lived with relatives at Seventh Street, Techier Village.
"He came home from work, make his bed and told my grandmother he coming back to sleep. He was going to play cards," his sister said.
Burroughs was taken to hospital by a passing motorist.
Residents said there was a series of robberies in the community within recent months. The suspects in those robberies matched the description of the men involved in Burroughs' killing.
Anastasia Burroughs said her brother's application for a Housing Development Corporation (HDC) home was approved and he was awaiting allocation. His two daughters—ages 16 and one—live with their mothers, she said.
Two men were questioned in connection with the killing and released yesterday.
This two latest killings have taken the murder toll to 89, according to an Express tally.
The count for the same period last year stood at 101.
Around the Web