A 17-year-old due to deliver her first child yesterday died while being ambulanced from Linden to the Georgetown Public Hospital (GPH).
Amelia's Ward, Linden resident Tasya Joseph's unborn child also did not survive and her family is accusing officials at the Linden Hospital, where she was a patient since Tuesday, of negligence.
Suzette Gordon, the sister of Bhesadooph Gordon, who was the father of Joseph's baby, told Stabroek News that she was with the young woman when her water broke on Tuesday and accompanied her to the hospital.
Gordon said that Joseph suffered from anaemia and this information was communicated to the hospital staff. According to her, when Joseph was examined, it was found that her labour was advanced. Although she was ready to deliver, Joseph was left for three days at the hospital.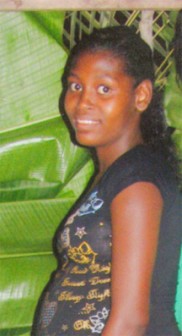 Bhesadooph Gordon said that during her stay in the hospital, Joseph was coughing up blood. "On Friday, they gave her some blood because they sey that she blood count been low and she pressure did high," he explained. It was also noted that neither Joseph nor her family had been told of any complications.
Joseph's mother said that on Friday morning she was contacted by the Linden Hospital and informed that her daughter was going to be transported to the Georgetown Public Hospital. Early yesterday morning, she received another call and was informed that her daughter had died. No family member was with her at the time of the transfer.
Members of her family are convinced that the Linden Hospital staff did not properly handle Joseph's case. Efforts made by this newspaper to contact hospital officials were unsuccessful. However, a relative said that officials of the Georgetown Hospital told Joseph's family that her body was not there for more than twenty four hours and they could not comment on her death. A post-mortem examination is scheduled for tomorrow.
Joseph's family members said that they continue to wait for answers from the relevant authorities.
Around the Web