Six women were among those murdered since the start of the year and in almost all the cases the deaths were extremely brutal and bloody.
This figure is two less than the eight women killed during the same period last year.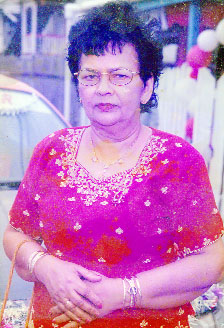 In the month of January, Bebe Jaharol Banu, Afrozie `Lizzie' Ali and Rushelle Rodney were slain and their cases remain unsolved as the perpetrators are still at large.
First to be killed was Banu, whose lifeless body was found in her De Willem North, West Coast Demerara house on New Year's Day with a piece of cloth wrapped around her neck.
The 66-year-old mother of four was in a semi nude condition when her body was discovered by a male around 15:00 hrs and when the police arrived they found her dentures and wristwatch outside the apartment, which indicated that there might have been a scuffle before Banu even entered the apartment. Upon entering the bottom flat, the police saw that the woman's stockings, pants and underwear were below her knees, her top was pulled up and a cloth was around her throat. The man who made the discovery was arrested but later released.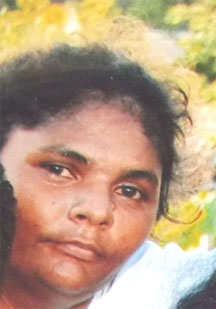 Then on January 15, the body of Ali, 40, of Lot 56 Zeelugt, East Bank Essequibo, was found in the cemetery at Zeelugt, East Bank Essequibo on Sunday. She was nude when she was discovered.
A post-mortem examination conducted on her remains revealed that she died from asphyxiation due to manual strangulation and blunt trauma to the head. A suspect was held but he was later released.
On January 17, the bloodied body of Rodney was discovered in her house at Boodhoo Housing Scheme, Blankenburg, West Coast Demerara. Her neck and both wrists were slit with kitchen knives which were found near her body.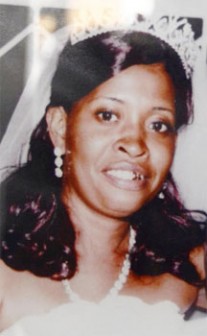 Rodney and her husband, Shawn, according to reports had an argument earlier in that day and Rodney locked him out of the house. It is believed that at some stage she let him in and he attacked her. After the incident, he reportedly fled in his car which was found abandoned on the East Coast. He later called relatives and admitted to the crime before revealing that he was in Suriname.
Police have since issued a wanted bulletin for him.
In February, Sita Reddy was killed. She was found dead with her throat slashed and stab wounds to her body in her home at Craig Village, East Bank Demerara around 14:10 hrs.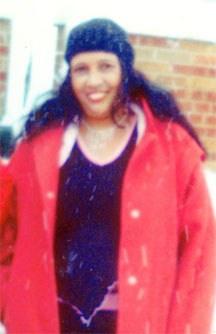 Investigators were told that reports stated that the woman had started a chicken business about three months prior and that persons would go to the house to make purchases. Three young men were seen entering the yard to make a purchase some time before the discovery was made. Shortly before the discovery, Reddy's husband called her inquiring about his vehicle's documents, which he was unable to find when the police stopped him.
He later found them under the car seat and repeated calls to his wife to tell her this went unanswered. It was then that he decided to go home.
Over $1.5 million in cash and jewellery including her wedding ring and foot band were reported missing.
Crime chief Seelall Persaud later said that the husband was arrested as there were inconsistencies in his statement to police. He was later released.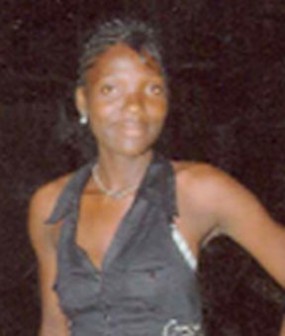 In March two women were killed and police have been able to arrest and charge the alleged perpetrators. On March 17, the body of Leonaka Natasha Johnson was found in a canal near her Lot 17 Nismes River View, West Bank Demerara home. She had left her home two days prior in the company of a policeman she had befriended several weeks prior.
The rank was later ruled out as a suspect and the woman's fiancé David Johnson was arrested and charged with murder.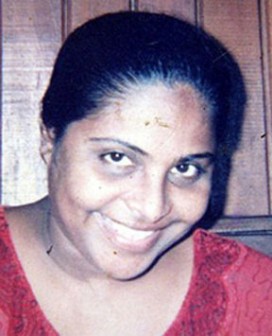 Bibi Shameena Khairoodin, 45, sustained wounds to her head, back and hands and her semi-nude body was discovered in a pool of blood on her bedroom floor in the lower flat of her Canefield, East Canje house.
A family member reportedly saw her husband Ramdhanie 'Prak' Persaud in the lower flat with a weapon in his hand before he fled the scene. He was on the run for several days and police later issued a wanted bulletin for him.
He turned up with a lawyer and was arrested and charged.
Persaud appeared in court last Friday charged with her murder.
Around the Web