Doctors at the Georgetown Public Hospital (GPH) were this morning fighting to save the life of a 20-year old Sophia miner who was shot during a robbery at his home.
Injured is Jerry Jones of Lot 1265, Section B, Sophia. The man was shot to the neck by one of two men who visited his home making enquiries about his younger brother.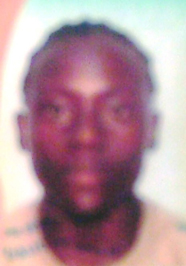 According to Jones' mother, Judith Jones, she and her son and his friend were at home last evening when the two men visited the home and called out for her younger son. "I tell Jerry to tell them that my other son Jerrick not at home and that he in the bush".
She said that Jerry went to the window and told the men that his brother was in the interior and according to her, "one of them said that Jerrick was to carry he but he left without him".
She said that shortly after Jerry entered the yard to talk to the men and she recalled the two men attempting to make calls from their phones to someone whom they said owned a mining operation.
Minutes later, she said she heard a gunshot and her son screamed for help.
She said that her son ran to the side of their home clutching his neck as blood splattered the area.
The woman said too that the two men relieved  Jerry of a gold chain he was wearing at the time and disappeared into the dark streets in the area.
Jones was rushed to the hospital and was immediately prepared for surgery since according to his mother, "he lost nuff blood and the doctor said he really serious and we just praying that all goes well".
Flanked by her neighbours and other relatives at the hospital, the young man's mother stated that her sons worked with various mining companies in the hinterland and according to her, the bandits may have planned the attack since her son wore the chain on his person most of the time.
She said that the chain is valued more than $300,000 and according to her, "I tell myself he can't represent that chain and my skin crawl when I see him wearing it the first time on Regent Street".
The matter was reported to the police at the public hospital.
Around the Web