Minister of Health Dr Bheri Ramsaran says he plans to have his technical people study the recent scientific studies by the University of the West Indies (UWI), Mona, which found popular bush remedies consumed in Jamaica and other Caribbean countries including Guyana to be potentially harmful.
According to the findings of the studies, published in the Jamaica Gleaner, among the bush teas identified as favourites across the Caribbean are cerassie, annatto, periwinkle, dandelion, vervine, guaco, cashew bark, coconut shell, aloe vera, and cannabis sativa (marijuana).
The studies said that although these "bushes" had possible beneficial ingredients, they also had potential toxins, which could be harmful to individuals. Further they noted that use of bush remedies had greatly impacted the health of the region.
According to the health minister herbal medicine have their values but they should be studied even though there are "good things that come out of bushes.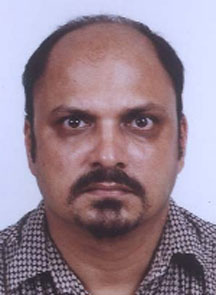 "But we have to know what the study says, I haven't looked at it as yet [to see] what specific drugs they are referring to…we have to look at the bushes or medicines they studied and we need to take cognizance of what it said…," the minister said.
"I am fully cognizant of the potential dangers when we treat ourselves and not only bush but when we go to the doctor shop as they call it; the corner drugstore and buy tablets and utilize them. That is another problem we have, people on self treatment," the minister continued.
And while he does not want to be a regulation freak the minister said that a time may come for this but in the meantime maybe the University of Guyana should probably do a research and then "we would know more concretely what they do.
"The researchers found that across the region there is widespread use of bush teas for a variety of ills, inclusive of diabetes…The medical authorities believe that these bush teas when drunk result in a negative urine test for sugar, and even a real or imagined lowering of blood sugar.
"The reason for this is obscure, but these clinical findings cannot be ignored or denied," the regional university cautioned in a news release this week, ahead of the 18th Conference and Graduate Course in Diabetes entitled "New Frontiers in Diabetes Management" which recently opened at the Jamaica Grande in Ocho Rios, St Ann. The UWI is partnering with the University of Technology (UTech) to stage the conference.
Around the Web