Chief Justice Ian Chang today declined to respond to a raft of withering public criticism at his ruling last Friday in which he dismissed the advice of the Director of Public Prosecutions (DPP) to charge Commissioner of Police Henry Greene with rape.
"I will not defend myself; let them read the judgment…" Justice Chang told Stabroek News this morning when approached for a comment.
He said that he has to proceed in accordance with the law and at the end of the day he would allow the public to be the judge.
"They are talking about sensitivity (in relation to the complainant), but there is no sensitivity in law, the law does not deal with sensitivity …" he said stressing that he has nothing further to say on the issue.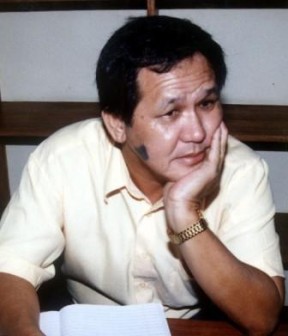 Meanwhile, when asked by Stabroek News why did he did not make reference in his decision to the findings of the Jamaican investigators who were flown in to investigate the alleged rape, Justice Chang said nothing on these findings came to him from the DPP. He added that he had specifically asked that everything that the DPP used to arrive at her decision be made available to him and nothing from the Jamaicans was submitted.
Following his ruling on Friday, in which he went into detail about the  incident involving Commissioner Greene and the complainant, Justice Chang has come under heavy criticism with the Guyana Human Rights Association calling his ruling "profoundly disturbing."
"It is profoundly disturbing to the GHRA that an opportunity for a meaningful test of this country's commitment to both the protection of females from sexual offences and the principle that no one is above the law, should be short-circuited by such specious reasoning," the association said in a statement last weekend.
A Partnership for National Unity (APNU) has also slammed the ruling, advising the DPP to appeal the matter and for Greene to be removed from office forthwith. The partnership said that Greene has abused his office and placed on record its "dismay and disappointment at the several disparaging statements attributed to the Chief Justice on the character of the alleged victim and his apparent lack of sensitivity and knowledge revealed by his statements."
Many commentators have also condemned the ruling and some have argued that it took no account of the modern Sexual Offences Act which was passed by the Jagdeo administration.
Around the Web