Former Human Services Minister Priya Manickchand says Police Commissioner Henry Greene should go because of his improper behaviour in a case that has put him on the brink of a rape charge and she also expressed disquiet at the ruling of Chief Justice Ian Chang in the matter.
When asked by Stabroek News how she felt about Greene remaining on the job, the now Education Minister said that while she was not sure if a decision had been taken the Commissioner of Police should not even wait for anyone to ask him to leave. "From his own admission he acted most improperly and in this instance he was discovered so he should leave willingly. I am not sure that he can do very much hereafter to enjoy the confidence of people generally and women in particular and his actions may have been a bad example for his juniors," Manickchand, the first senior government official to call for Greene to go, said.
Manickchand, who had spent a lot of time in her former portfolio advocating for women's rights and modern sexual offences legislation was referring to Greene's admission in an affidavit that he had had sex with the woman who levelled the rape allegation against him. The woman had gone to him for assistance with a police matter.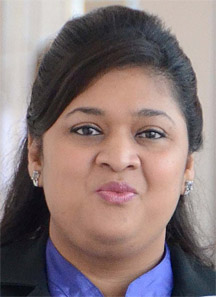 Manickchand told Stabroek News yesterday that she is also worried about the implications the ruling by Justice Chang will have on other prosecutions or intended prosecutions for rape even though she agrees that the court had jurisdiction to review a decision by the Director of Public Prosecu-tions (DPP) to prosecute or not to prosecute.
"As far as it relates to the quashing of a decision to prosecute a rape charge, I am particularly worried about the implications of this decision on other prosecutions or intended prosecutions for rape," Manickchand said in an invited comment.
Last Friday Justice Chang overturned the advice by the DPP to charge Greene with rape saying among other things that her advice was "irrational." Since his judgment, the Chief Justice has come under unremitting criticism by members of the public and organisations.
The minister believes that it is only in the most "exceptional circumstances that the court should exercise its discretion when the decision by the DPP is actually to prosecute as matters that an accused takes exception to can be addressed in or during the trial…"
She pointed out that because rape is hardly ever done at "high noon in the market square" any allegation of rape is almost always going to be the complainant's word against the accused's word and that is a matter to be fully tested in court.
Manickchand said that she prefers a jury of 12 reasonable persons to decide whose word they actually believe rather than a judge of a review court.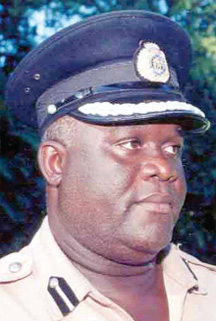 A lawyer by profession, Manickchand, who had pushed the passage of the Sexual Offences Act, said that this Act specifically seeks to debunk many of the myths surrounding rape and the prosecution of rape charges.
"The new thinking on rape requires not only that women be more aware of their actions but that men too be cognizant of the law and its consequences," the minister said.
Acknowledging that society's debunking of long held rape myths is happening slowly, Manickchand said she expects that more and more persons would be enlightened as to the realities of rape and as to the provisions made in the law on the topic to cater for those realities so that all could be more equipped to address some of these issues accurately as jurors and potential juries.
"Given that research shows that 3% of women lie about rape but a GHRA [Guyana Human Rights Association] study showed only 1% of rapes reported to the police in Guyana result in a conviction, it means that here in Guyana we have a lot of work to do to debunk myths of rape, investigate rapes…" the Education Minister said.
According to her the figures mean too that had the decision to prosecute "those matters under that study been reviewed by the High Court, using the 'realistic prospect of success' test (propounded by Justice Chang) about 99% of prosecutions may not even have been instituted."
"I worry about what that would mean for the building of confidence in the entire system and particularly in women to make complaints. In other words right now many people still believe women lie about rape.  So realistically the prospects of success on charges of rape matters are still slim. This will change with time," the minister said.
Some of the reasons behind this change, the minister said, are "these matters will go to court and juries which are comprised of ordinary people will be instructed as to the matters they should and should not take into consideration and this, in addition to the intense sensitization that must be done by all stakeholders, including women's groups, political parties etc etc will work so that eventually society will come to know that some things are just not acceptable but if we keep shutting down the prosecution then I fear we may be doing irreparable harm."
She said the matter brings three things forcibly to her mind:
1. Any woman who lies about being raped or any person who conspires with a woman to falsely lay a complaint of rape is an enemy to all women and especially to those women who have been and will be raped. She and/or her conspirator is/are easily giving fodder to the very harmful myth that all complainants lie about rape.
2. Except in the most exceptional circumstances she would prefer that decisions to prosecute not be interfered with by the process of judicial review.
3. A lot of work has to be done to educate and sensitize the population about rape and intense work on this must begin with haste.
Around the Web