The AFC says it has indisputable evidence of the "wanton disregard of proper factory practices, and rampant maladministration at each of the sugar factories in the sugar sector."
In a statement today, it said that it also has the evidence of bad husbandry practices in the fields which have resulted in a reversal in production and productivity per acre and per worker. It released a series of photos which it said showed this.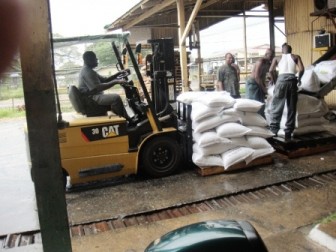 "So no amount of bail-out, this year in the sum of $4B, will ameliorate the extremely deep crisis the industry is in.  It will be good money in the hands of a bad management which will result in waste of the good money.  This has been the dreadful case of GuySuCo over the last decade or so.", the statement said. It was referring to the $4B set aside in this year's budget for the cash-strapped sugar industry.
The AFC said that sugar workers are gradually becoming aware that there has been no improvement over these years, notwithstanding massive financial inflows into the sector year after year.
"It is for this reason that sugar workers themselves are demanding a total overhaul of the Board and management at GuySuCo. The politicos in the Board will continue to …misadvise and interfere with the modicum of professionalism that is left within management.  This was what happened whilst the directorship consisted of Donald Ramotar and Nanda Gopaul, both of whom have now been promoted to President and Minister respectively", the AFC said.
Around the Web