Perseverance, good business practices and a good product is what the proprietors credit for the Lyken Newburg Funeral Home still being in business nine decades after it opened.
The funeral home, which turned 90 on April 2, is now operated by Gordon and Dawn Lyken and while the business in recent years has been "taking blows," they continue to provide service that is on par with any good business, they say.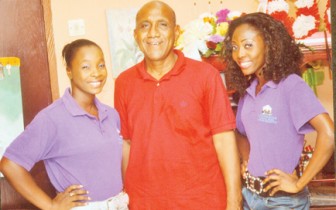 "We are still in business and we are rolling with the punches and continue going," Gordon Lyken, the grandson of the founder of the funeral parlour, told the Sunday Stabroek in a recent interview.
In recent years, the business suffered immensely because of the phenomenon of "touting for dead" which appears to be the motto by which another popular funeral home operates. But the husband and wife duo said they are not daunted and they would continue to serve Guyana for as long as it is possible.
Most of Gordon's relatives live overseas and he is not sure what direction the business would take when he and his wife leave this earth, as the younger generation has shown no interest in living in Guyana.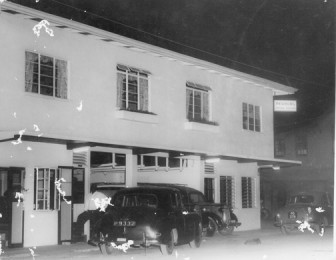 Dawn said the funeral parlour concept started around 1921 with Joseph Lyken, Gordon's grandfather, who was a carpenter. In those days carpentry went hand in hand with funerals because families kept the bodies of their departed loved ones at home.
"So you only needed transportation and a box, not a coffin. They actually had horse-drawn coaches so that was how the correlation between the dead and the stable arose… and those people would take the dead from their home to the burial ground," Dawn said.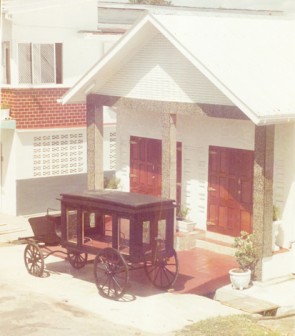 Joseph Lyken is credited with building the first coffin which was then called the 'break-neck coffin' and over the years he continued making coffins. However, he later sold his property – the Croal Street Livery Stable – to a friend and he moved to his house in Norton Street.
Had it been up to Joseph, Lyken's Funeral Home would never have existed as he wanted to break away from the business, but his now deceased son Robert sought to create what is nowadays known as a funeral parlour. Working underneath his father's house – with some resistance from his father – Robert started to look after human remains by assisting in the dressing of the body. He also visited homes and helped families to prepare the bodies.
"His father did not approve, and eventually he had to move and try to get somewhere else for his business," Dawn said.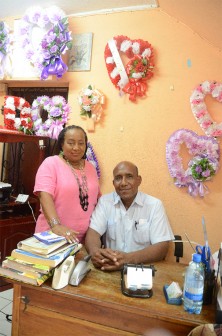 Around that same time his father passed away and Robert talked his mother into letting him use the bottom flat for his business. It was then that the Lyken Funeral Home became a reality. He continued to make coffins and helped families to dress the dead, and in time brought the first hearse to Guyana. He was later joined in the business by his two brothers – including Gordon's father.
Their two sisters were seamstresses and would make clothes for the dead and they also assisted persons in writing death announcements and did other secretarial work for the business.
Gordon's younger brother later joined the business and it was following his demise just before the September 11 tragedy in the US, that Gordon began to play a greater role, because although he had been involved it was from the US, where he had spent most of his life.
His aunt, who was once the principal of the Cyril Potter College of Education, was initially in charge of the business, but eventually he came back in 2004 and took over the helm.
Touting
"The business has its ups and downs and we had to come here and understand the Guyana way in doing business which is different from the way we know business," Gordon said when asked how Lyken's was managing.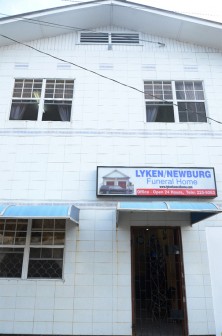 "The touting at the hospital, that was one of the aspects that I had to learn real fast because what goes on there is really unbelievable," he said.
But even then, Gordon and Dawn said, they could not prey on people in their  vulnerable state and as such the business has been suffering tremendously. What obtains at present, they said, is that grieving relatives are approached minutes after they have lost a loved one at the public hospital and convinced to take their business to a particular funeral home.
"They have the market so dominated that I am not even sure we could get a chance to tout even if we wanted to," Gordon said.
Dawn pointed out that because so many persons are persuaded to take the bodies of their loved ones to that funeral home, people are under the impression that it is the best and cheapest parlour because that funeral home's name appears on so many death announcements.
"But that is a whole myth," she said, while Gordon pointed out that most of the funeral homes are feeling the squeeze while mentioning the closure of Lee's Funeral Home and the Guyana Funeral Parlour.
He said that initially the owners of funeral homes held meetings with the management of the Georgetown Public Hospital Corporation (GPHC) to deal with the issue, and even though management attempted to deal with it, employees following inducements continue to help the particular funeral home which touts.
Gordon said his funeral home is built on good business practices and he believes that is why it is still in business 90 years later. Lyken's has had a contract with the Guyana Police Force for many years, which sees all bodies which involve police matters remaining at the funeral home until a post-mortem examination is done. The bill is met by the force and he said that has assisted them over the years in meeting their bills.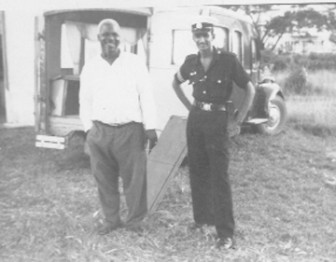 But even this arrangement has a backlash, as many times bodies are brought from all over the country and some, by the time they reach the parlour, have started to decompose. As a consequence relatives would accuse the funeral home of not taking proper care of the body.
"People don't understand decomposition in Guyana; they just imagine that this body should be exactly like a living person… And the touts use that, they say 'don't go Lyken they does spoil bodies,' but remember we take all kinds of bodies," Dawn said.
"We provide pretty inexpensive funerals but the problem is people don't come to us to find out, and again the touts really have a big impact, because the people never get a chance to reach the funeral parlour."
The funeral home has two chapels and, unlike what happens at other funeral homes, never allows more than two funerals to be held at the same time.
"That is something I am confused about in Guyana's culture. How do you not shop around and go and see what you are getting? They just settle and it is not cheaper," Dawn said.
According to Dawn, mortuary science, dealing with death and grieving are  disciplines which have to be taught, and are not something you just wake up one day and start doing.
"If you don't know anything about death [and] you don't know anything about the physiological effects of grieving, you don't know how to comfort. You don't know how to make something reverend and divine, because it is just a big hustle," she said.
Dawn is a trained nurse and her studies involved death and dying, psychology and also counselling. The funeral home is affiliated with a non-governmental organisation (NGO) and persons who have lost loved ones under traumatic circumstances are encouraged to seek out the organisation for counselling. This is what happens in the US, she said.
Gordon studied mortuary science which includes embalming and he also did engineering. Before he came back to Guyana he was a project engineer in the US for 25 years.
Losses
Dawn said many times they lose funerals because they do not insist that people pay up front as they want to help them to grieve and in the interim the relatives are approached by the other funeral home and the dead person is removed.
"People would say 'but why you didn't take the money from them right away?' and I am like… how do you do that? This person has come in and they are bawling and in shock and I would talk to them and tell them to go home and talk to their family and make a decision…" Dawn said.
They lose out, she said, because they cannot be "unconscionable."
Lyken's and Merriman's are the two funeral homes that do embalming, which is done most times when bodies are exported. All bodies can be embalmed but because of the expense incurred, it is just too much for many people.
Meanwhile, the union of the couple appeared to have been predestined even before they were born. Dawn's grandfather was the veterinarian at the stables and was responsible for the horses and Dawn jokingly said that the union between her and Gordon is a "spiritual connection."
Their fathers were veterans in the army; his father started the Legionnaires of America in the US and her father later became the president. Their mothers were nurses together.
In their youth they attended college together in the US and dated, but later went their separate ways and married different spouses and started families.
When they became reacquainted they were both single people again and some time before 1995 they started dating and got married a few years later. They have a daughter together.
Giving back
And as part of its anniversary celebrations and as a means of giving back to society, Lyken's is offering funeral packages for $90,000 for the rest of the year. Meanwhile, nine persons won funeral packages on the day of the anniversary. The invitees received tickets which were thrown into a container and nine winners randomly selected. They can give the package to anyone they wish.
"That is what we could do to give back to our customers and to the community which have done well by us for the last 90 years," Dawn said.
Around the Web