Five men were taken by police for questioning yesterday after they were found removing goods from Halima's Fashions on Regent Street.
At around 8 am, Mikhail Rodrigues, proprietor of the 104 Regent Street store arrived to find five men ransacking his place and loading his goods onto a truck. He immediately ordered them to stop and called the police.
He said that one of the men identified himself as a policeman and showed him some identification which he told him was police identification. Rodrigues however said that he was too upset to pay any attention to the identification material.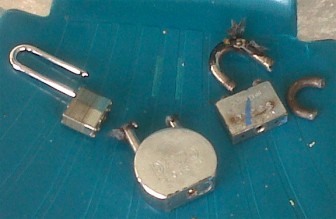 The men gained entry though the main entrance by cutting open the locks of the grill then those of the door and began to clear the shelves.
On the premises there was broken glass scattered on the floor and boxes and gift bags which according to Rodrigues were filled with items that the perpetrators were about to load onto the vehicle when he interrupted them.
When the police arrived, the man who claimed to be a policeman said that he was only the driver of the vehicle.
Meanwhile Rodrigues' business neighbour showed this reporter that attempts were also made on his building. He directed this reporter to the back entrance of his business which bore evidence that the locks had been burnt open and the chains on the gate had been chiselled apart.
Rodrigues said that the men  would have loaded cellphones and expensive jewellery among other valuable merchandise and many more items were broken or damaged due to the manner in which the operation was carried out.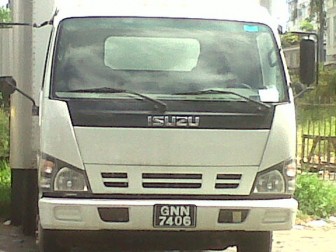 He said that a generator which was kept in the storage compartment of his business was also missing. He estimates his losses to be in the three million dollar range. He said that the building in which he operates his business is currently at the centre of a court dispute.
Rodrigues said that if the men were indeed from law enforcement they acted quite unprofessionally.
The men and the vehicle in their possession were taken to the Brickdam police station for further investigation.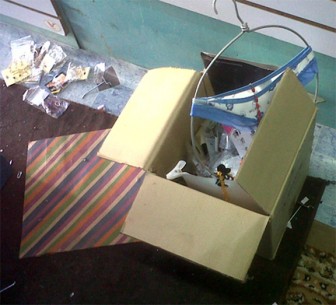 Around the Web