A teenager was electrocuted while on a merry-go-round during a fair at Two Friends, East Coast Demerara yesterday.
Dead is Dexter Marshall, 13, called 'Scrappy' of Two Friends/Ann's Grove. Reports are that the second form student of the Lancaster Com-munity High School was on the ride shortly after mid-night yesterday when an exposed wire electrocuted him. He was taken to the Georgetown Public Hospital where he was officially pronounced dead.
The police said that the matter is being investigated and the results of an autopsy, scheduled for Wednesday, are being awaited. In a statement, the police said that initial investigations revealed that at about 12:30 am yesterday, Marshall was at a party at Two Friends Village "when he began to feel unwell and was taken to the GPHC where he subsequently died."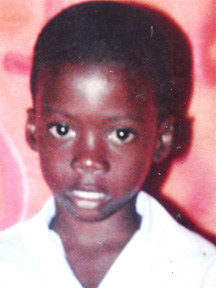 His relatives say that he was electrocuted. Marshall's mother Zephene Pollard told Stabroek News that she was alerted to the incident at about 1am by a friend. "She come and call me and tell me that me son get shock up at the fair pon the merry-go-round," the grieving woman recalled. Pollard said that she rushed to her mother's house and subsequently learnt that her son was taken to the hospital and went there.
Pollard said that since she was not at the fair she could not say exactly what transpired but persons related to her what had happened. "They seh me son went on the merry-go-round and he get shock up. At first, everybody thought he been joking but after they realize he was really getting shock they cut off de merry-go-round and he fall down on de ground," she said. Fighting back her tears, Pollard said: "They watch me son on the ground and none of dem driver didn't want go and pick he up. Is one of my good friend go and pick he up and tell dem to bring de bus that did park over de road and he put he in and they drive and go to the hospital."
There are reports that persons who rode the merry-go-round were also feeling slight electric shocks. According to another relative, Sharmin Simon, several complaints were made but the operator continued to run the ride. The operator gave a statement to the Cove and John police station yesterday.
"I want justice foh be done," said Pollard. Relatives said that the police had not given permission for the event to be held. Pollard said that she last saw her son alive earlier on Saturday evening when he asked her for some money. He later left. Relatives were upset that none of the hosts of the fair visited the family.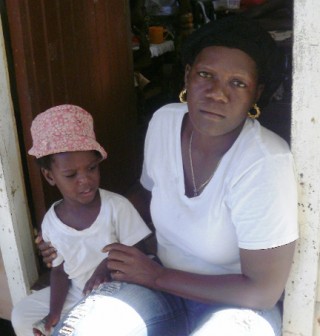 When Stabroek News visited the area where the fair was held, persons there said that the man in charge was out. One woman who declined to give her name said that to the best of her knowledge a merry-go-round runs on a battery and is not capable of giving off anything close to the amount of volts necessary to electrocute someone. She said that the event being held was a birthday party for another woman who was present at the interview but declined to say anything. The woman added that she was manning the bar at the time of the incident and so was not in a position to say what exactly transpired. She said that after the electrocution, the boy was immediately transported to the hospital.
Relatives said that immediately after the incident, the rides were dismantled and taken away. Pollard said that her son likes to "walk a little" and "had (his) ways" but was also helpful to anyone. Dexter was the second of her five children. "I still can't believe that the boy dead," she said. (John Richards)
Around the Web