Attorney General (AG) Anil Nandlall and Director of Public Prosecutions (DPP) Shalimar Ali-Hack are to meet today to discuss the recent outcome of the Henry Greene court case, a source said yesterday even as government officials and the police remain tight-lipped about the future of the embattled top cop.
Stabroek News was told that the matter was to be discussed at the level of Cabinet prior to any public disclosure.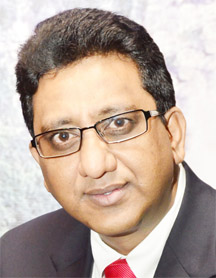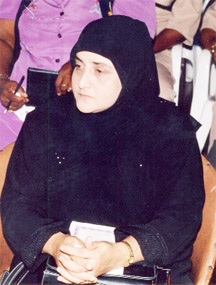 Since acting Chief Justice Ian Chang handed down a ruling quashing the DPP's advice to police to charge Greene with rape more than two weeks ago, there have been numerous calls for an appeal. Justice Chang held that the DPP's advice to charge was irrational as the circumstantial evidence in the case did not present a realistic prospect of a conviction.
Nandlall had told this newspaper that he had to read the decision before commenting on the way forward. Up to yesterday, several attempts were made to contact the DPP but to no avail.
When Stabroek News turned up yesterday at the office temporarily housing the DPP's Chambers, it was told that the DPP was in a meeting and that an appointment was required in order to see her.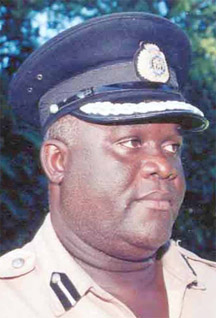 When contacted yesterday, acting police commissioner Leroy Brumell refused to comment on the issue. "I have no comment. All I can say is that he is on leave," he said during a brief telephone call.
Brumell took up the top cop position in December, shortly after it was announced that Greene was proceeding on leave to facilitate an investigation into the allegation made by his accuser.
The woman, a 34-year-old mother of two, has alleged that she was forced into a city hotel where the act was allegedly committed on the night of November 22, last year. Her lawyer Nigel Hughes has told this newspaper that he is contemplating filing private criminal charges against Greene in a move to ensure that his client gets justice.
Meanwhile, the Police Complaints Authority (PCA) says that it has responded to a letter from the Red Thread organization on the allegations against Greene. The response was dispatched by mail last Thursday but is yet to arrive at Red Thread. An official at the NGO yesterday confirmed that the PCA had made contact and informed that the response had already been mailed.
Red Thread, in a letter to this newspaper last week, had said that a letter was delivered to the PCA, the Office of Professional Responsibility (OPR) and the Police Service Commission (PSC) on March 30 but there had not been so much as an acknowledgement letter from any of the three bodies. "This raises the question whether the Office of the Commission of Police is above the law," Red Thread said in the letter to this newspaper. Stabroek News was unable to reach OPR Head Mohamed Jameer and PSC Chairman Dennis Morgan for a response.
In its letter to the three bodies, Red Thread highlighted that Greene swore in an affidavit that he had sex with a woman who had gone to him for help, knowing that she was the subject of an active police investigation. "This behaviour of the Commissioner breaches the most permissive codes of accepted ethical behaviour, and certainly, in a professional of Mr Greene's position, at a minimum, it amounts to (1) potentially perverting a police investigation and (2) abusing his official position to secure sexual favours," Red Thread said, before calling on the three bodies to urgently examine and institute disciplinary measures on Greene.
Former Human Services Minister Priya Manickchand was the first government official to call for Greene to go because of his improper behaviour in a case that put him on the brink of a rape charge.
Manickchand, who is an attorney-at-law and currently holds the portfolio of Education Minister, also expressed disquiet that the ruling of Justice Chang not only quashes the rape advice but bars the police from using that advice to lay a charge.
She told this newspaper during an interview last Tuesday that "from his own admission, he (Greene) acted most improperly and in this instance he was discovered, so he should leave willingly. I am not sure that he can do very much hereafter to enjoy the confidence of people generally and women in particular and his actions may have been a bad example for his juniors," she said, while noting that Greene should not wait for anyone to ask him to step down.
She had also expressed worry at the implications Justice Chang's ruling would have on similar matters in the future.
Despite numerous calls for Greene to resign or be removed by government, Dr. Roger Luncheon at a post-Cabinet press briefing last week said government could only remove him in accordance with the constitution and not on the say-so of newspapers, women's lawyers or the opposition.
He said that the government has begun deliberations on Greene's admission that he had sexual relations with a witness in a matter under investigation.
"If no appeal is filed, then I presume that the Chief Justice's decision would hold, would stand, and it would allow us… to conclude the deliberations on the ethical issue.
I would want to advise that I certainly don't believe that that would take five weeks to conclude," he said in response to questions on Greene's fate.
Around the Web