An afternoon swim for a group of boys at the Kingston seawall yesterday ended tragically when an 11 year old disappeared after being engulfed by the rough waters.
Up to press time last evening relatives, coast guard ranks and the police were scouring the waters for Shamar Success of Lot 73 West Ruimveldt.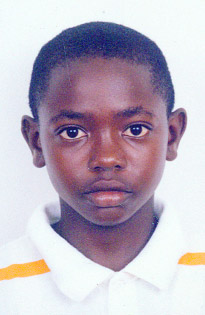 The child's distraught father Roy Success told Stabroek News that a neighbour collected the child from his home saying that they were heading to the National Park. The man explained that he lives two corners away from the child but saw him frequently.
He recalled that when he arrived home around 4:45 pm he was told that the Success Elementary School pupil who is his only child was swimming when he was pulled under the water by strong currents.
The elder Success said that this is the first time he is hearing that his son had visited the seawalls. "I don't allow that. I strict with he", the man stressed adding that no one knew that he was heading there.
With distress evident in his voice, he said that when he went to the scene the water was so rough that not even he could have entered and the coast guard boat was bobbing up and down. Up to the time he spoke to this newspaper, Success had not seen the young man who collected his son from home.
He recalled that the child wrote the Grade Six Assessment last week and they were both looking forward to the results as the child was an excellent performer. He said that the last time he saw the boy was when he visited his home and collected money to go kite flying.
Success last evening pleaded with parents to carefully monitor the actions of their children. He said that the swimming on the sea walls is unsafe and is something that should be stopped.
Around the Web