More than one hundred less fortunate children were overjoyed when they received free kites from the Aditya Kids Trust Fund Foundation (AKTFF) at Bath Settlement last week.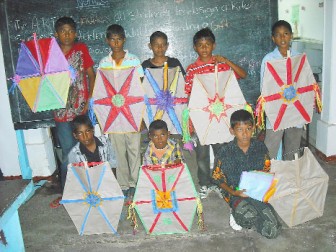 President of the AKTFF, Archie Mohan of Canada said his organization would normally distribute kites to children because they deserve to be part of the fun on Easter Day. The smaller children could not stop smiling as they clutched their kites.
Some of the children were also tasked with using their initiative to create designs for their kites.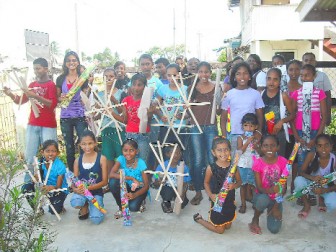 In fact, for the first time, there was even a kite-making competition involving eight boys, ages nine to 13 years old. The judging was based on "neatness, blending of the colours and how fast they finished."
Sumjumar Hemraj, Joshua Ramoo and Andrew Ramnarine were the first, second and third place winners, respectively.
Around the Web