Two members of the Women and Gender Equality Com-mission have supported calls for Police Commissioner Henry Greene to resign from his post while the commission's chair says that the matter would be discussed at its next statutory meeting slated for the last Wednesday of this month.
Contacted yesterday for a comment on the ongoing Greene saga, Chairperson of the commission Indra Chandarpal, who is also General Secretary of the PPP/C's women's arm, the WPO, told Stabroek News that the matter would be discussed at the next meeting as members of the commission have raised the issue.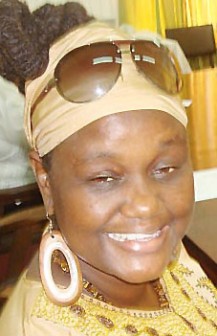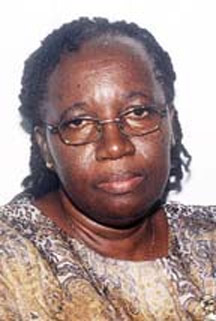 Greene has come under sustained criticism since last December following the accusation by a woman that he raped her after she had approached his office for assistance on a matter under investigation.
He later moved to the High Court to block the advice  to charge him given by the Director of Public Prosecutions (DPP) Shalimar Ali-Hack, herself a member of the gender commission, and Justice Ian Chang's subsequent ruling quashed  the advice, triggering even more criticisms.
While the government has said that it is deliberating on the matter under Article 225 of the Constitution, Greene continues to hold on to the position of Commissioner while he is on requested leave.
Nicole Cole, who is representing the  Cultural/Ethnic organisations on the rights commission which is mandated by the Constitution, described Justice Chang's ruling as a grievous blow to the entire women's movement and one which has rendered the Sexual Offences Act impotent.
She also called for Greene to leave office since his admission to having consensual sex with the woman showed that he had lost all self-discipline.
Her call was echoed by another member of the commission, Cheryl Sampson, who is the Chair of the National Congress of Women, the women's arm of the PNCR, who said that Greene should do the honourable thing and resign.
"It is morally wrong;  I say that because a woman went to him for assistance in his capacity as Commissioner and he used his office to do what he did," Sampson told Stabroek News.
She that "in trying to help the woman" Greene had sex with her even though he has claimed it was consensual and that "is not fair."
She pointed out that Greene has passed the age of retirement and his contract with the government has been up since January 15.
"No one knows if he is still getting a salary but he has staff of the force working on his farm, ranks as high as sergeant are working as farmhands on his farm," Sampson charged.
"Greene must go home," she added.
In her invited comment Cole contended that Greene admitted to having sex with a woman who went to him for help or who was under criminal investigation and that clearly shows that he has lost all self-control, self-discipline  and has no capacity to be a leader.
"Leaders are the people that persons look up to for guidance…when you are a Commissioner of Police you are the chief, you are the head person so if you are going to be behaving in that way well what example will you set for the ranks who will look up to you for that leadership…," she said.
She contended that the fact that Greene continues to hold on to the post of commissioner in the face of everything that is happening means that there "is more to the mortar than the pestle."
She said the international community will be following the matter closely as Greene is no "normal person" but one with "immense power."
"He has the power to charge, to arrest to do many things and he wants you to believe that the woman without power was able to lure him into a hotel and to have consensual sex. It shows that he is weak; he has lost his rational to lead the Guyana Police Force. He is weak because… this lowly woman…was so powerful to lure you into a hotel well then she should be the Commissioner of Police not you." She concluded that the matter is a moral, ethical and disgusting issue.
'Inconsistencies'
Meanwhile, Cole pointed out that Justice Chang deemed the DPP's advice to charge Greene as irrational and in his ruling cited the inconsistencies in the statements of the alleged victim not looking at the fact that Greene was also inconsistent.
"When the case broke he [Greene] said he didn't know anything about the woman… then he became a priest or a bishop or a pastor – he said 'God is in charge' and then low and behold he became the hard man, … yes I had sex it was consensual. So here you had three different pieces of inconsistencies yet the Chief Justice chose not to mention that in his ruling…" Cole said.
Cole mentioned the Guyana Human Rights Association's (GHRA) study titled 'Without Conviction: Sexual Violence Cases in the Guyana Justice System' which she would have read during her research at the University of Guyana. The study found that out of the cases that make it to trial only 1% end in conviction and she feels that the ruling by the Chief Justice has added to that low statistic. The study also said that 3% of women lie about rape.
"But what is even more damaging is the fact that due process wasn't even done; here you have a recommendation of a rape charge and here you have the Commissioner of Police blocking that charge and the justice ruling to say it is null and void, it is irrational, it is unfair, it is unconstitutional…"
She pointed out that Greene only managed to hire the battery of lawyers who represented him because he had the resources and this once again demonstrated the unequal power relations played out in the Guyanese society. Cole said she found the wording of Justice Chang's ruling "nauseating" and also the manner in which he attempted to "downplay the woman."
Cole, who is also a member of the Guyana Faith & HIV Coalition,  the commission's representative on the Rights of the Child Commission, questioned if adults are unable to get justice what will happen to the children who are also being raped and buggered and nothing is happening.
"…I have noted  ad nauseam of course that Justice Chang posited that the decision by the DPP to charge Commissioner Greene for rape was irrational. Therefore in other words Justice Chang is contending that there was no rationale used by the DPP to charge Commissioner Greene with rape.
"Justice Chang's ruling has rendered the Sexual Offences Act of 2010 impotent…it has just died and the 1997 Domestic Violence Act has suffered a massive stroke and would need comprehensive therapy if women are to really access justice in Guyana," she said.
Cole maintained that the Domestic Violence Act, which failed her 10 years ago as she fought for justice, remains inadequate and she said access to justice for women in Guyana is "irrational, unreasonable, unfair, unlawful, unconstitutional, null and void and of no legal effect."
She wants the matter to go to the Caribbean Court of Justice (CCJ) so that it could be reviewed because it is "a huge case [and] what happened in this case would play out for years as it relates to women's access to justice in Guyana."
Attempts to contact other members of the commission proved futile.
The other members are Vanda Radzik, Shalimar Ali-Hack and Magda Pollard representing women's organisations; Debra Ann Henry, representing professional bodies; Nandranie Coonjah, Ernestine Barker Logan and Bebbi Haliema Khan, representing Regional Women's Affairs Committees;  Karen Van Sluytman-Corbin, representing the TUC Advisory Council; Renata Chuck-A-Sang, representing the Private Sector; Gaietra Baron and Gillian Burton representing the  Labour Movement; and Peter Persaud representing Cultural/Ethnic organisations.
Around the Web