The father of Shamar Success is upset at the Guyana Defence Force Coast Guard, after one of its vessels passed his dead body in the Demerara River on Wednesday and later reported the sighting to police.
"Me son already dead, the least they could do was bring he in," said an angry Roy Success, as the search continued for his son's body yesterday.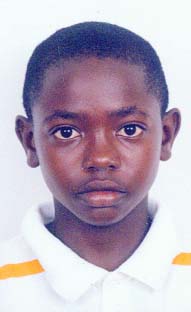 The 11-year old student of the Success Elementary School and of Lot 73, West Ruimveldt went missing around 4:45 pm on Tuesday, after he was pulled under the force of the waters off the seawall while taking a swim. He had left his home in the company of a neighbour and it was thought that they were headed to the National Park.
Success told Stabroek News last evening that his son's body was spotted by the Coast Guard along the Demerara River, shortly after 6 pm Wednesday evening. However, according to him, the ranks subsequently informed the police of their observation, "rather than at least pull he in alongside the boat."
The child wrote the Grade Six Assessment last week and the family was looking forward to the results as he was an excellent performer. His father said that the last time he saw the boy was when he visited his home and collected money to go kite flying.
Success pleaded with parents to carefully monitor the actions of their children. He said that swimming near the seawall is unsafe and is something that should be stopped.
Search efforts will continue today for the boy's body.
Around the Web