Health Minister Dr Bheri Ramsaran has welcomed recent statements by APNU MP Dr George Norton on permitting abortions at public facilities like the Georgetown Public Hospital (GPH), saying that the issue could be further examined.
"It is a sensitive issue," Ramsaran said during his contribution to the 2012 budget debate on Thursday evening, while noting that it was a matter that also concerned the government. He said that now that the main opposition party has stated its position the matter can be further discussed.
Although the Medical Termination of Pregnancy Act was enacted in 1996, it took several years for hospitals to offer abortions. However, the GPH and other public facilities do not offer perform them, with the GPH viewing the procedures as an added burden on its already taxing workload.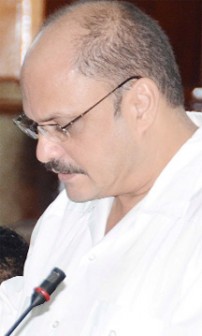 Norton, APNU's Shadow Health Minister, while speaking during the budget debate, criticised the government for not allowing public health facilities such as the GPH to perform abortions. He said that as long as this situation exists pregnant women who cannot afford to pay for abortions at private facilities will resort to dangerous means that would endanger their lives.  Termination of pregnancies, he said, should be a woman's right in Guyana.
Ramsaran noted that some of the doctors who are currently employed at the Georgetown Public Hospital do perform abortions at their private practices.
He also told the National Assembly that the Ministry of Health continues to look at maternal deaths very closely. He said that there were aware of certain legitimate criticisms at it related to this matter and steps are being taken to address them. Referring to cases of maternal deaths that had occurred in recent years, he said these were due to poor management at certain hospitals.
He added that each maternal death is investigated, with the relevant officials having to report to the ministry. "The ministry will look at every single maternal death…it will be treated as a national concern," Ramsaran said.
He noted that his ministry has been working towards reducing infant mortality, in keeping with the meeting Millennium Development Goals (MDGs).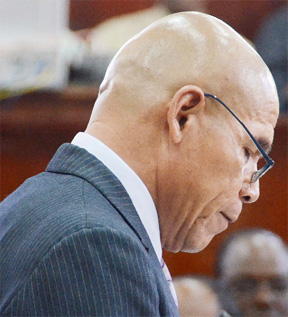 Meanwhile, speaking about the Specialty Hospital that the government has undertaken to build with support from the Indian government, Ramsaran said that facility will represent the second wave of infrastructural development in the country's health sector.  Some $672M has been budgeted for this hospital, he noted.
The hospital is to be built at Turkeyen and as of March 15, 10 percent of the site preparation had been completed, Ramsaran said. The facility will see a merger of adequately trained human resources and modern infrastructure, Ramsaran explained.
The contract for site preparation was awarded to Bovell Construction Services and includes construction of fences, digging of drains and the solidifying of bridges, the minister said. He said that work on the facility had initially been hampered by inclement weather but more recently by overtopping along certain parts of the East Coast. When completed, the hospital will offer a wide-range of services, including some which Guyanese currently have to travel overseas to access.
Around the Web