Police yesterday said that the man that was operating the merry-go-round that 13-year-old Dexter Marshall, of Two Friends Village, East Coast Demerara, was riding when he was electrocuted has been arrested.
In a statement, police said the man is in custody assisting with the investigation into the boy's death. An autopsy, performed yesterday by Dr. Vivek Brijmohan, confirmed the causes of death were ventricular fibrillation and electrocution.
The incident took place at a village fair on Monday morning and Marshall's family had said that persons at the fair felt jolts of electricity when they attempted to mount the ride and these complaints were ignored by the operator.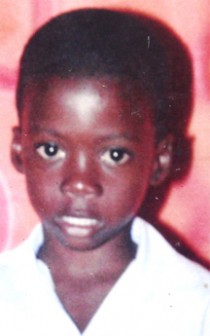 The boy's mother, Zephene Pollard, had stated that she believed her son was electrocuted based on information she received from persons that were present.
Initially, when Stabroek News visited the area, one of the hosts of the fair said that the merry-go-round worked with a battery that would never be able to electrocute someone.
However, yesterday this newspaper was told that the ride was actually being powered by electricity from the home of a resident, who was out of town at the time of the event and was unaware that power was being used from his home.
Around the Web