Although police have identified a suspect in the murder of Craig resident Sita Reddy, who was found with her throat slashed in her home almost three months ago, there is not enough information to arrest him, investigators have told her family.
Reddy, 54, of Lot 139 Second Street, Craig, East Bank Demerara was found in the lower flat of her ransacked two-storey house on the afternoon of February 1. In addition to her throat being slit, there were stab wounds about her body. Over $1.5 million in cash and jewellery, including her wedding ring and foot band, were reported missing.
Her husband, Permaul Reddy, who discovered her body and was among three persons initially held by police, said he has been assured that investigators were still working on the case. He said too that they told him that they had a suspect but there was not enough information to make an arrest.
The man and other members of the woman's family believe that her murder was purely motivated by robbery.
Crime Chief Seelall Persaud, when contacted about the case, said that acting on information received, two suspects, believed to be among those who were seen going to purchase chicken at the woman's house on the day of her murder, were arrested. They were, however, later released after the police were advised to conduct further investigations. Persaud had told this newspaper that the woman's husband was initially being treated as a suspect since there were inconsistencies in a statement he had given to police. He also said that there were reports of domestic violence. Further investigations, he recently said, are ongoing at the moment and so far there have been no new developments in the case.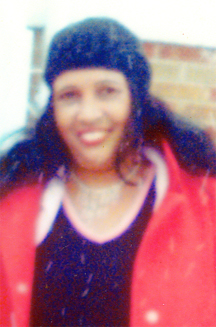 Permaul Reddy said that he was not upset that the police arrested him and kept him in lockups for three days in connection with the murder. He, however, added that the reports of him and his wife having domestic problems and being on the brink of a divorce were untrue.
He is convinced that his wife was killed during a robbery and also that she probably knew her killer(s). After a previous break-in, he recalled, she had told him that if she was confronted by thieves, she would fight back. He believes that she was in the upper flat of the house and came downstairs, where she came face-to-face with the perpetrators.
In the previous robbery and on the day of her murder, Reddy noted, only his wife's room was ransacked, fuelling suspicion that the same persons were responsible for both acts. He also said that after discovering the body, he found a used cup and about four cigarette butts, which he drew to the attention of the police but the items were never collected as evidence.
Now, Reddy said, he is afraid to stay in his house and he does not sleep there at night. "I think that they could come back," he explained. "I am just scared all the time and night time is worse yet," he added.
Meanwhile, the woman's daughter-in-law, Shawnette Reddy, said that she found the reports that persons would visit to buy chicken strange, since all the chickens had been sold two months prior to the murder. "I really don't understand this chicken thing because she had none," she said. Shawnette and her family live in the adjoining yard and she explained that when she left home on the day of her mother-in-law's murder, she did not lock her gate. She said usually customers would use the gate inside her yard to get to Reddy's house.
Like her father-in-law, she noted the previous robbery in which thieves ransacked the house and escaped with valuables and said that the murderer(s) ransacked the house in a similar matter. "It could have been the same people," she pointed out. Shawnette appealed for the police to continue working on the case and also for the reactivation of the area's Community Policing Group, in order to do patrols during the day, when most of the residents are at work.
Around the Web