Demerara Distillers Ltd Group registered a 35% increase in profit for 2011 over the preceding year primarily due to what the company said was efficiency gains and a $288M dividend from BEV Processors Inc prior to the sale of the investment.
DDL is to hold its Annual General Meeting on April 27 at its complex at Plantation Diamond at 4.30 pm. The company paid an interim dividend of $0.12 per share and a final dividend  of $0.36 is being  recommended at the AGM.
In what was described as a challenging year for the company, DDL Chairman Yesu Persaud in his report said that the group's turnover rose by 6% from $13.7B in 2010 to $14.6B last year and comprehensive income grew by $272M. Several of the group's subsidiaries experienced losses.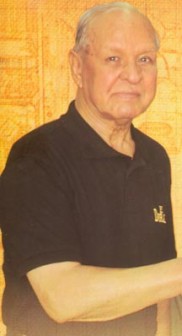 Turnover for the company, DDL, increased by 2% from $9.3B to $9.5B. Comprehen-sive income for it grew from $731M to $1.3B in 2011 – an 88% rise – due to the BEV dividend and higher efficiencies. Current assets  for the group totalled $9.2B while current liabilities totalled $5.3B.
For the company itself, its gross profit was up by 9.6% and the bottom line was further enhanced by the growth in other income from $433M in 2010 to $729M in 2011 primarily as a result of the BEV dividend. Selling and distribution expenses rose by 10.7% and administrative expenses by 1.9%.  The cost of sales declined from $6.85B in 2010 to $6.82B in 2011.
Persaud said that the company will continue with its ongoing modernization programme and $1B has been committed for this year. He said that the company has begun to enjoy the benefits from the capital projects that were finished in 2011, these being the New Multi Column Still and the Bio-Methanization Plant.  These have led to efficiencies and the bio-methanization plant has replaced 55% of the fossil fuel being used in the company's distillery.
In relation to its bulk rum sector, Persaud said that the installation of the multi column still in the latter part of 2011 and the required testing led to lower production volumes and this resulted in a shortfall in sales over 2010. Persaud noted that the international market is becoming more competitive as companies are benefiting from significant subsidies  from their governments and as a result margins in the sector were significantly less than for branded products.
In terms of its subsidiaries, Demerara Shipping Company Limited's revenues grew by 15% and profit after tax was $106M compared to $59M in 2010.
Distribution Services Limited's revenue was up by around 10% and after tax profits rose from $181M in 2010 to $258M last year.
Tropical Orchards Pro-ducts Company Limited continued partnering with farmers and while progress was made, Persaud said that fruit supplies were still insufficient to meet the needs of the juice market on a consistent basis. TOPCO's after tax losses totalled $10.4M compared to $13.9M in the preceding period.
Demerara Contractors and Engineers Limited, the construction arm of the group, registered an after tax loss of $1.2M compared to $2M in 2010.
Persaud said the `Euro' crisis had hit its European results hard. Breitenstein Holdings BV saw a decline in bulk sale revenues of 6% and profit after tax was $142.2M compared to $208.7M in the preceding year.
Demerara Distillers (USA) Inc saw after-tax profit of $31.5M for 2011 compared to $21.5M in 2010. Demerara Distillers (St Kitts-Nevis) saw after-tax profit rising from $9.5M to $13M.
In relation to its joint venture in Hyderabad, India, Persaud said that the company is re-evaluating its strategy in India "against the background of significant changes in legislation and other changes that impact on our business. In 2012 a decision will be  made on the way forward. According to note 22 to the financial statements, the Hyderabad operations registered a loss of $25.5M in 2011 compared to $30.2M in the previous period.
National Rums of Jamaica, Persaud said, faced challenges with the disposal of effluent which followed the  change in ownership of Monymusk sugar estate which used dunder to fertilise their cane field. This led to lost production days. The company's share of after tax profit dropped to $42.9M compared to $93.2M in 2010.
In relation to Diamond Fire and General Insurance Incor-porated , Persaud said that DDL's share of the after tax profit for 2011 was $15.3M compared to $11.9M in the previous period. According to Note 11 to the financial statements, income for the insurance company dropped from $277.5M in 2010 to $161M in 2011.
Note 11 to the financial statements said that interest in BEV Processors Inc was disposed of in March 2011. The disposal proceeds totalled $17.8M which represented a gain of $3.6M. Prior to this a dividend of $288M was received from BEV Proces-sors.
According to the Report of the Directors, Loris Nathoo  resigned from the board of directors and as DDL general manager in October, 2011 and in that same month Chandradat Chintamani joined the company as Exe-cutive Director in charge of Production Operations.
Around the Web