Works Minister Robeson Benn dismissed Opposition assertions that an amount of $136m "disappeared" from a $550m sea defence project in West Berbice for which monies totalling $156m were paid up to the end of 2010 and with work to the value of $20.6m being delivered.
The Minister yesterday took APNU Member of Parliament Joseph Harmon to task for suggesting that the Minister and Ministry were responsible for the money  and said today the project is now about 65% complete and liquidated damages to the value of $27M has been applied.
"I am prepared to go to jail today if they can prove me wrong. If they can prove me and my Permanent Secretary and my engineers wrong," said a livid Benn in response to statements by Harmon.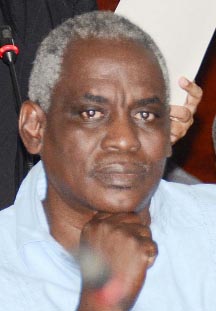 "The Honourable member on presenting his assertions on this report was deliberate in misinforming, misadvising and trying to sow confusion with respect to this project,"  Benn charged.
The Auditor General reported in his 2010 report that the Ministry of Public Works made payments totalling $156.5 million for sea defences at Abary/Profitt. It said too that when a team from the Auditor General's office visited the site only $20.6 million worth of work had been done.
The discovery prompted the Acting Auditor General to recommend that the Head of Budget Agency conduct critical reviews of the ministry's work supervision processes to ascertain why progress payments of such magnitude could be made for so meagre works-in-progress.
A team of auditors on September 20, 2011 inspected work on the $550 million Rip Rap sea defences project at Abary/Profitt, West Coast Berbice only to find that the project was still at the mobilization stage and that some temporary works were being completed.
It said that based on documents seen the project had already exceeded its completion date by over two months and that liquidated damages could therefore be assessed if an approved extension was not granted.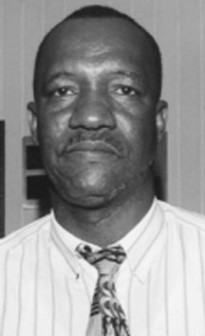 "It was therefore clear that payments under the contract were not commensurate with actual valuations of the works, and could lead to significant overpayments," the report said.
The payments up to the date of the inspection were $53.7 million in a mobilization advance, and additional payments of $100 million and $2.3 million for general items.
During his budget debate contribution yesterday, Harmon said that despite the massive expenditure on sea and river defence contracts, there continues to be shoddy work being delivered and "our Ministry of Public Works seem incapable of supervising or demanding quality work for our money."
"Mr. Speaker, I would like to take one example to support my point and I refer to the Auditor General's Report for the year ended 2010 at page 73 under the heading 'Accounting Areas: Sea Defence'. Mr. Speaker, the report said that …based on the document seen, the project exceeded its completion date by over two months and would therefore attract liquidated damages if any approved extension is not granted," Harmon said.
He went on to read the part of the report that said payments under the contract amounted to $156.5 million but a valuation of the related works and material on site amounted to $20.6 million, for a difference of $136 million.
"Call in de police…lock them up," said some members of the Opposition to the Government benches.
At this point, Benn arose on a point of order to say, "I want to object strenuously to the assertion to the Honourable member that $136 million disappeared from this project. Mr. Speaker, the Auditor General's Report did not say that and I object strenuously…strenuously to the assertion that $136 million disappeared from this project. If the Honourable member could prove it I am prepared to go to jail today…I am prepared to go to jail today!" he shouted.
"This impugns my character and the Government's character. I am calling on the Honourable member that he had sufficient time to research and find out about this matter before he stands up in this House to make such assertions," Benn said.
"Honourable member Mr. Harmon are you saying that the Honourable Minister has made off with $136 million?" asked Speaker of the National Assembly Raphael Trotman. "I did not say that," said Harmon. "I am reading from the Auditor General's Report," he added.
"The Honourable member suggested that $136 million disappeared and imputed I believe the Ministry [of Works] and therefore the Minister too had a hand in disappearance of $136 million of Government funds," Benn fumed. "Mr. Speaker, I would like to report that there is a project at Abary/Profitt which has a contract sum of $267 million of which an advance of 40 percent was paid, and then an advance of $100 million paid for the purchase of materials accounting for $156 million total. At this time the project is now 65 percent completed. The contractor is working to complete this project. This contract has a liquidated damages clause and the clause for liquidated damages has been applied," said Benn.
He said that the liquidated damages have been computed at $27 million for the project. "I would also say that this is a bonded project. Bonds are in place to secure the monies in respect to this project!" he said.
"In the first place, we were surprised that the Ministry was never given the Auditor General's report to respond to as you had to do with respect to this project. We were never provided with the report so we never had the opportunity to respond. There was every clarification possible and every [bit of] information available with respect to the project," he said.
Around the Web