The trial of the three men accused of killing female taxi driver Seerajie Singh is underway before Justice Roxane George in the High Court.
The men, Anandram Dhanraj, Naresh Boodhoo and Hemraj Boodhwah, are alleged to have fatally shot Singh in 2006.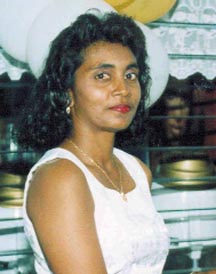 The trial began with the testimony of assistant superintendent Julius Wright.
Singh was shot in the mouth by two carjackers on the night of February 10, 2006, at the Ogle Airstrip Road, after she received a call from a nearby restaurant to make a pick up. She died while receiving medical attention at the public hospital in the city.
The trial will continue today.
Around the Web