Amidst a wave of calls for him to go after being accused of rape, Commissioner of Police Henry Greene has retired with immediate effect, in a development that human rights campaigner Karen De Souza last night described as a "travesty of justice" and a "disgrace."
The Office of the President through the Government Information Agency (GINA) said in a terse statement last night that "by letter dated April 19, 2012, addressed to Head of the Presidential Secretariat, Dr. Roger Luncheon, Mr. Henry Green(e) DSM has offered to retire as the commissioner of Police of Guyana."
"His Excellency Donald Ramotar, President of the Republic of Guyana has accepted his offer with immediate effect," the statement said.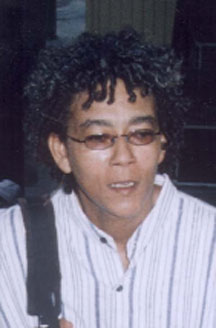 Neither Greene nor his lawyers could be reached for a comment.
There had been speculation that Greene had been playing hardball with the government over attempts to move him, hence the delay in him departing. Observers had said that Greene had leverage over the government and was also intent on protecting his pension and other benefits, which could have been in jeopardy if a formal enquiry led to his disciplining. His decision to go likely signals that he has been able to preserve his benefits.
De Souza, during a telephone interview, told Stabroek News that "It is disgraceful that the president has permitted this, (this is) what I would describe as a travesty of justice; that a person of such disrepute would be allowed to retire as commissioner of police with all his benefits."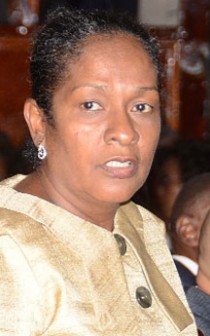 She said that "this is a sad day for the police force," while questioning how it would recover from the situation.
The Red Thread member made it clear that the protest will continue for Greene to be disciplined for his abuse of office, which he had admitted to when he said he had consensual sex with his accuser. The woman was at the time the subject of a criminal investigation.
Meanwhile, main opposition APNU Member of Parliament Debra Backer, who was among the persons who had called for Greene to leave office in light of the scandal, told this newspaper that "we are happy but we think it was late in coming, but as they would say, sometimes, it's better late than never."
She noted that the allegation against Greene would have left the force under a great cloud and "it does not do well for the whole professionalism of the staff and their comfort that their commissioner is someone who has the necessary level of integrity."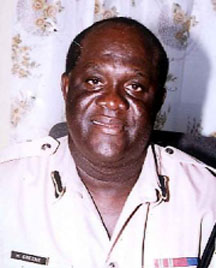 Backer said that once you are in public life, "you are held to a higher standard than if you are as a private citizen and that is how it must be because you have that awesome amount of power and it has to be exercised properly." She said that APNU is happy that Greene will be leaving his post, while adding that the government had the power to dismiss Greene when the allegation surfaced since he was on contract.
AFC member Valerie Garrido-Lowe also expressed joy at the development, describing it as a booster to the government's image. She said that this now gives women some hope.
The accuser's attorney Nigel Hughes said that this move was "possibly a little too late in the day."
He told Stabroek News that he still intends to continue fighting for the rights of his client, which includes filing private criminal charges against Greene and appealing the decision of acting Chief Justice Ian Chang which quashed the advice given by the Director of Public Prosecutions (DPP) for a charge of rape to be laid.
The 34-year-old mother of two had alleged that the Top Cop committed the act at gunpoint at a city hotel on the night of November 22 last, after she had sought his assistance in solving a police matter.
The woman alleged that Greene, after committing the act, warned her against telling anyone or visiting a medical institution or doctor in connection with the matter. According to her, he bought food for her on Regent Street and later transported her to her home.
She said that he had called her for several days from a mobile number, which she provided as 699-0870. She further stated that Greene wrote the number at the back of his card and told her that only government officials had knowledge of that contact number. The woman said that several days after the incident, another senior police officer called her phone and requested that she meet a senior government functionary at the Office of the President to discuss the issue but she declined. She said the police officer told her that she should visit the government functionary alone, "with no family or anybody."
Greene, several weeks after the allegation surfaced proceeded on leave to facilitate an investigation. Assistant Commissioner Leroy Brumell is performing the duties of Top Cop.
President Ramotar later called for external assistance to be sought in the matter. A team of Jamaican ranks travelled to Guyana in January and with the assistance of a team of local ranks conducted an investigation.
After they left, material including statements from 35 persons was handed over to the DPP for advice. It would be several weeks later that the DPP advised that Greene be charged. However before police could institute a charge, a battery of lawyers moved to the court and were granted temporary orders by Justice Chang.
Later in a 64-page ruling, Justice Chang said that the DPP's advice was irrational and that the charge could not be successfully prosecuted based on the evidence he was presented with.
Since then, Justice Chang's decision has sparked a huge controversy that has not abated and can conceivably see it being challenged in a higher court of law, with the possibility that a charge of rape could still be brought against the former commissioner. Women's and rights groups, including the Guyana Human Rights Association, Red Thread and Help and Shelter, had severely criticised Justice Chang's decision over a number of weeks and Minister of Education Priya Manickchand even called on Greene to go and said that Justice Chang's decision raised concerns about what would happen to future rape cases. Manickchand is the only government official to publically call on Greene to step down. She had said during an interview with Stabroek News that she prefers a jury of 12 reasonable persons to decide whose word they actually believe rather than a judge of a review court.
The DPP had been advised by Attorney General Anil Nandlall that no appeal lies against the decision rendered by Justice Chang but there are differing views in legal circles about this. The DPP has not said publicly what she intends to do.
Throughout the proceedings, Greene's accuser has maintained her version of events and her lawyer, Hughes earlier this week wrote to the DPP offering to appeal Justice Chang's decision at the Caribbean Court of Justice without any cost to the state.
The Guyana Government has also been sternly criticised over its handling of the Greene matter. Critics have said it let weeks elapse without taking disciplinary action against the Top Cop under Article 225 of the Constitution. Critics have also said that since the rape allegation was levelled against Greene, the government allowed the Top Cop to dictate what would happen despite their being mechanisms to discover whether he had conducted himself in a manner befitting the Commissioner of Police.
Though almost two months have passed since Greene admitted in his court affidavit to having consensual sex with the woman, the government is yet to make a move towards disciplining him.  His offer to retire – not even resign – would likely put paid to any formal disciplinary proceeding. Under these circumstances, President Ramotar, the Commander-in-Chief of the Armed Forces would be under pressure to explain why he allowed Greene to retire without pursuing his abuse of office by having relations with someone who had gone to him for help.
Greene's departure comes a day before a high-level symposium is due to deliberate on the decision of Justice Chang.
Around the Web