A Guyanese couple died in a murder/suicide on the Caribbean island of St Maarten yesterday morning.
Dead are 52–year old Cheryl Withrite and her 54 year-old partner Cleon Anthony Bourne, called `Tall Boy', who both lived at Illidge Road St Maarten. Locally, the couple stayed at La Grange Old Road on the West Bank of Demerara.
According to the SMN News, the couple was involved in a heated argument on Saturday night and it later escalated to a fatal ending yesterday. According to the report Withrite, who worked at the fast food chain Burger King, was found dead by police inside the apartment where she lived with Bourne.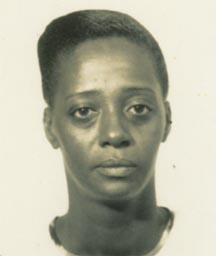 The police stated that Bourne jumped through a window and was found with a large open wound on his stomach while his throat was slashed.
The man was still alive when the police found him seriously injured aback the apartment. He later succumbed to his injuries at the St Maarten Medical Centre. It is believed that he murdered Withrite and then inflicted the fatal wounds on himself.
Withrite's aunt, Minerva Withrite told Stabroek News at her Vreed-en-Hoop home last night that the couple had been living on the Caribbean island for more than a decade. She said that the couple was not married but her niece has a child from a previous union. Bourne also fathered a child while he lived here.
According to the grieving relative, yesterday morning a family friend called her from the Caribbean island and informed her of the tragic news. She said she was shocked since the couple was not having domestic problems as far as she was aware. She said that her niece would travel home to Guyana each year in October to spend her annual leave.
The woman said that Bourne was unemployed and he was expected home this month since he was having a difficult time on the island finding employment.
The couple's family is currently making arrangements to bury them here.
Around the Web