Minister of Natural Resources and the Environment Robert Persaud  on Friday issued a call to Caricom officials for action on climate and sustainable development issues at the upcoming Rio +20 conference.
Persaud was making remarks while welcoming delegates to the 39th Special Meeting of the Council for Trade and Economic Deve-lopment (COTED) on  environment and sustainable development at the Guyana Pegasus Hotel in Georgetown.
According to a copy of those remarks, Persaud in an action call to delegates declared: "We no longer have the luxury of endless discussions and weak commitments. Future generations will judge us on what we do at this key moment. They will judge us on our ability to make hard, collective decisions in the face of a mounting storm. The time to act is now."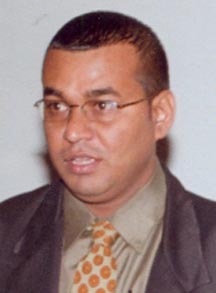 He urged  that aside from effecting change nationally and regionally, the Caribbean  "must also join our collective voices at Rio +20 to call for urgent and meaningful action by the international community to address climate change and barriers to sustainable development."
He argued that "this collective approach is the only chance we have of being heard above the din of the politicking and lip service that have come to typify the international discourse on these issues."
It is also critical, Persaud added, that when the region calls for an effective institutional framework of sustainable development at Rio +20 "that we strengthen and expand existing institutions and initiatives."
Persaud contended that while  the current institutional frameworks are far from perfect, they represent hard fought achievements and must serve as the foundation for any proposed institutional restructuring.
Referring to a recent meeting, Persaud noted that the  "goal must be an effective Rio +20, not a Rio -40, where we end up losing ground on all of the progress we have achieved over the last 40 years."
In that light, he said there must be effective preparation and participation at Rio +20, both as member states and as a region.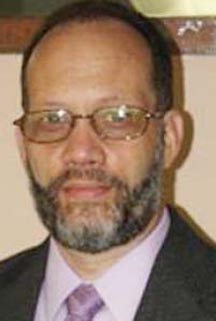 Moreover, he suggested that "it may be useful to examine what possibilities still exist for CARICOM to use the conference to highlight key accomplishments of member states and the region as a whole."
Persaud also focused on  Guyana's  strategic vision which is pioneered in its Low Carbon Development Stra-tegy, laying the foundation for a green economy for the country  set against a REDD+ framework.
He also explained that Guyana's efforts regarding its LCDS "are not in any way limited to forest carbon financing but to financing under other ecosystem structures, including for biodiversity and protected areas and channeling new and additional payments for these services. It is a model of a green economy we offer to the region and the wider global community."
Meanwhile, CARICOM Secretary-General Irwin LaRocque in his remarks noted that the special meeting was mandated by CARICOM Heads of Government to prepare a CARICOM position for its participation in the upcoming United Nations Conference on Sustainable Development – Rio+20.
"In short, we need to discuss the importance of the Rio+20 process; what we want out of Rio and how we propose to get what we want," the CARICOM Secretary-General said, according to a copy of his remarks made available by the CARICOM Secretariat at Turkeyen.
Citing specific goals, he said that at that conference "we hope to secure renewed political commitment for sustainable development; assess our progress to date in fostering sustainable development; and decide how we propose to address the implementation gaps arising out of the outcomes of the subsequent summits on sustainable development."
For the Caribbean Com-munity, LaRocque pointed out,    "Rio + 20 must be more than just an event. It is a process that presents us with an opportune global platform from which to speak with one voice and articulate with clarity the unique realities, perspectives, priorities and concerns of the Caribbean, and ensure that those are adequately reflected and addressed in the outcome of the Conference."
"Rio+20 also provides an opportunity for the global community to adopt a new international architecture that will assist CARICOM member states in re-shaping their own national frameworks for achieving sustainable development," he added.
The CARICOM Secretary-General also pointed out that
the Rio+20 Conference calls for developing a green economy within the context of sustainable development and poverty reduction.
And according to LaRocque,  CARICOM must first reach consensus on a common approach towards giving expression to the green economy at the national level within the context of national peculiarities and circumstances.
"It will require broader and deeper partnerships between and among economic drivers, social policy engineers, science and technology practitioners, consumers and beneficiaries," LaRocque observed.
He said further that the green economy presents opportunities for the expansion of economic activity and employment which contributes to the reduction of poverty.
"In addition, to meet that challenge of greening the economy, our most valuable asset – our human resources – must be given every opportunity to fulfill their potential and contribute to that goal. This will require retraining and reorientation of our labour force at all levels," the CARICOM Secretary-General acknowledged.
He also suggested that in developing a CARICOM position for this conference, "it should be a position that clearly articulates people at the centre of sustainable development, focusing on the needs and aspirations of human beings and their responsibility towards present and future generations."
And to put it simply, he said "it should be a position that articulates the region's priorities; the prerequisites and assumptions for implementation; and the need for resources."
Around the Web