An ex-Guyana Defence Force soldier appeared in the Georgetown Magistrates' Court yesterday accused of chopping a miner to death at Puruni Backdam in Region Seven last Saturday.
Ayedeli Woolford pleaded guilty to four of five charges read to him by acting Chief Magistrate Priya Sewnarine-Beharry.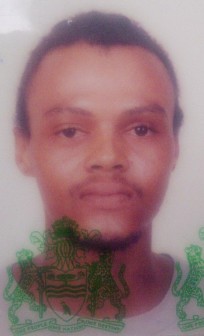 The court heard that Woolford on April 21 in Puruni murdered Travis De Souza. On the following day, the court was told that  he had in his possession a quantity of cannabis and cocaine for the purpose of trafficking as well as .22 live rounds of ammunition and a firearm without being the holder of a firearm licence at the time.
A separate charge was made out for each of the articles in his possession and he pleaded guilty to all four charges.
He was not required to plead to the capital offence of murder.
Woolford's attorney Lennox Hanoman in his client's defence noted that he had a decorated status in the GDF.
Prosecutor, Police Sergeant Lionel Harvey told the court that on April 21 at 4:30 am De Souza and his reputed wife were asleep in their camp when the accused entered and began chopping De Souza.
The man ran out of the camp but Woolford gave chase and continued to chop him.
Based on information received police located the accused and in a bid to arrest him  a chase ensued and he fell into a pit and was subsequently apprehended by the police.
A search was conducted and he had with him a gray haversack which had the narcotics as well as  the firearm and ammunition as stated in the charge.
The prosecution asked that the matter be transferred to the Bartica Magistrates' Court and the request was granted. Woolford is to make his next court appearance on May 4.
Around the Web