The Local Government and Regional development Ministry is hoping to help Region Eight Chairman Mark Crawford and Regional Executive Officer (REO) Ronald Harsawack put aside their differences for the good of their constituents.
"If they don't work together it can be counterproductive to the development of [the region] and to the detriment of the people. I told both parties this… so we are going to give them two months and see if the issues are put to rest, if not we go back to the drawing board," Local Government Minister Ganga Persaud told Stabroek News.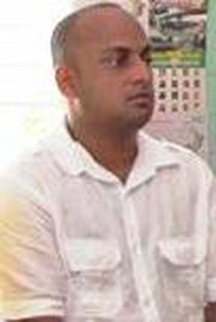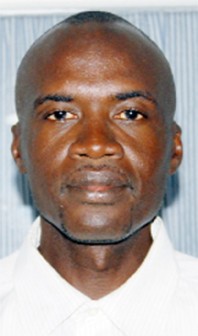 The minister also charged both men to at least form a working relationship. "We let them know that they are there and we are not and it is for them to form a working relationship. However, relationships cannot be forced on anyone. They have to be built, so we gave them the keys, such as trust, honesty, [and] confidence and let them know that we would be monitoring closely over two months, by which time I hope it would have improved significantly," Persaud said.
Persaud's comments come in the wake of a formal complaint that Crawford lodged at his ministry, alleging that Harsawack  was sidelining him. Crawford's camp informed this newspaper that he was in the region working and would not be available to speak on the issue until he makes his next monthly trip to the city.
Harsawack, however, confirmed to this newspaper that reports were made but he also noted that he was surprised that the chairman chose first to go to the ministry, instead of approaching him on the matter. He refused further comment on the situation until the ministry has finished addressing it.
Crawford, who campaigned for the AFC, was elected chairman of the region, where the party won at the November 28, 2011 regional elections. Harsawack, meanwhile, has been aligned to the governing PPP/C and previously served as REO in Region Nine up until last year's polls.
Persaud confirmed that he received correspondence from Crawford about two weeks ago about his difficulties with the REO. He said that among the man's complaints were that he was not facilitated by the REO when he wanted to travel across the region to conduct business and that he did not acknowledge his phone calls.
However, Persaud said when questioned, Harsawack gave a different account and accused Crawford of being very intrusive and wanting to play a part in the hiring and transferring of administrative staff of the region. He also said that Harsawack complained that Crawford would visit his staff and submit requisitions for various items without first asking him.
Persaud said he believed a recent meeting with all the parties was productive but criticised Crawford for speaking with the press afterward. "To me it was a fruitful discourse, where [the] Chairman laid his issues on the table and we cleared many and put them to rest while letting him know that we were there to give assistance in the process. We were disappointed when we read extracts of the meeting in the newspaper two days later. It suggests to me that chairman is not interested in allowing the process to work," he explained.
Further, Persaud said that his ministry would be monitoring the situation closely and as soon as budget debates are over, he would again meet with the two men. He added that he made it very clear to both men that the development of the region cannot be separated from the key players. "The key players being the [Regional Democratic Council and the Regional admin… If they don't work together, it is and will always be counterproductive to what we set out achieve and that is happiness and comfort to all citizens regardless of where they live," he said.
Around the Web