The meeting which opened on April 22 with a service at the Cathedral of the Immaculate Conception on Brickdam ended on Friday. "We (Bishops) must pursue ways, opportunities as to how we can become more present to our clergy and Religious, those who stand in the vanguard for us in the mission of the church and in so doing equip them to be incarnate themselves, to become ministers who are present to our people who in turn will become incarnate, present to society in a transformative way," the Catholic Standard quoted Reverend Kenneth Richards, Bishop of St. John's Antigua and Basseterre St. Kitts, as saying.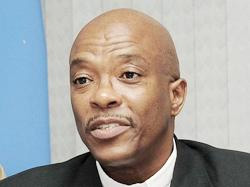 He recalled that the Second Vatican Council warned that "the greatest error of our age was the separation between faith and life." Bishop Richards asked: "How can we Bishops, leaders of the Church in the Caribbean counter this tsunami? The odds seem stacked against us.
The issue of credibility is an issue, some real, some perceived, some a misconception because failure at any level within the generic understanding of Church causes us to be lumped together for ill," the Standard report said.
"In addition, relativism, individualism permit persons to challenge the teaching authority of church leaders, thus it is commonplace to label church leaders as out of touch with reality or that we have no business in certain sphere of personal, social or civil life. Yet we have a responsibility, obligation as Shepherds to confront and challenge the reality of the experience of our Caribbean society to lead our people to the Way, the Truth and the Life…" he said.
Meanwhile, the newly appointed Vatican representative to the Caribbean, Archbishop Nicola Girasoli, in his address to the congregation, conveyed greetings from Pope Benedict.
He commended the dedication of bishops to their tasks, which he said has become more difficult.
The newspaper reported that on the agenda for the conference were the review of plans by the AEC to sponsor the training of a Caribbean team of Psychologists, Social Workers and Counsellors who are expected to assist in the Church's response to trauma to the victims of the frequent natural and other National disasters.
There were also plans to review the region- wide programme for the protection of God's children in the Region from sexual abuse and also, the bishops were expected to have finalized plans for the AEC Youth Assembly in St. Lucia 19-29 July which more than 1000 Catholic youth from across the regions English, Dutch and French territories will attend.
In addition to this, a training seminar for Diocesan Vocations Directors and other vocations promoters was hosted.
The Bishops also discussed ways of promoting reading, meditation and action on the Bible by Catholics across the region.
Around the Web