As police continue their investigations into the murder of taxi driver Renie Williams, family members remain clueless as to why the man was killed.
The 25-year-old man, a driver for Satellite Taxi Service and an ex-policeman, sustained two gunshot wounds to his back moments after he arrived at his Lot 138 King Edward Street, Albouystown home early Monday morning.
It was reported that the crime was committed by a lone gunman who was waiting for the man to arrive home. His wife, Shondeen Walters-Williams, was sitting alongside him in the passenger seat at the time.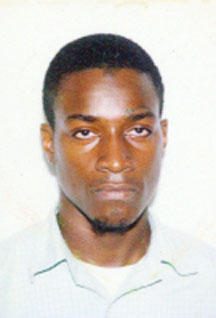 Walters-Williams yesterday told this newspaper that she has not yet heard from the police and is hoping that her husband's killer is found and brought to justice.
"I am still waiting on the police to come up with something… I don't know where they are with their investigations but I am praying they find something," she said.
She added that a post-mortem examination is expected to be conducted on the body today.
Meanwhile, Stabroek News yesterday contacted Police Commissioner (ag), Leroy Brumell, who said that although motives suggested to them by members of the community will not be ruled out, the investigation will not be focused mainly on those.
He pointed out that the police are currently working on the matter and will seek to undertake a thorough investigation so as to quickly find the perpetrator.
Around the Web