The Ministry of Health, with assistance from the George-town Public Hospital Corpo-ration (GPHC) and Linden Hospital Complex (LHC), is investigating how two pregnant women died during labour, with Minister Dr. Bheri Ramsaran vowing that anyone found culpable would face disciplinary action.
"Every single maternal death has to be reported as per legislation in a timely fashion and analyzed by the Cabinet… it is a mark of your civilization how you treat your pregnant women and those who are found negligent will be held responsible and will be dealt with," Ramsaran told Stabroek News yesterday.
The probes were initiated after an expectant mother from Linden, Tasya Joseph died in transit to the GPHC after being in labour at the LHC for more than four days. The second death was that of Vanessa Roopnarine, whose dead foetus was left in her for days, resulting in a stroke and subsequent death.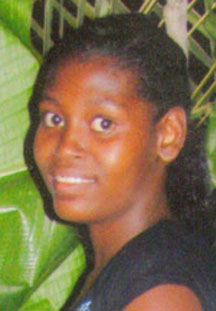 Joseph, 17, died on March 21 while being ambulanced from the Linden Hospital to the GPHC. Her relatives accused officials at the Linden Hospital, where she was a patient for over four days, of negligence saying they knew she suffered from sickle cell anemia and kept her in labour bleeding and without proper medical supervision. It was only after the woman's condition worsened that she was transferred to the GPHC. Her baby also died although it was full term.
Roopnarine's family accused the GPHC of neglect, since she was told at a private city hospital that she was carrying a dead foetus and it took too long to surgically remove it. She subsequently suffered a stroke as a result of gestational hypertension and died three days after with the dead foetus still in her.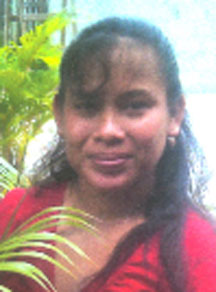 "This is so unfortunate, more particularly for Linden, since last year Linden did not have a single maternal death and the previous year only one, which nonetheless had me hitting the roof," Ramsaran said.
He added that while he cannot comment on the cases before a final report of the investigations has been given to him, he knows that the Linden Hospital is capable of dealing with high risk cases since it was equipped with relevant medical personnel and has a blood bank with the capacity of holding a minimum of 20 units of blood at a time. "Why should Linden hospital not be able to manage a sickle cell birth? Women with every ailment and sickness give birth every day. Women with cardiac problems, women with sickle cell, HIV, but we will wait on the report and action would be taken," he said.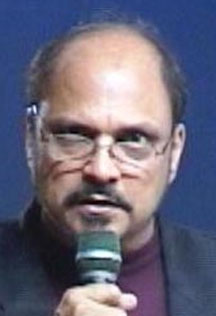 Expressing disgust with the reporting attitude of some medical personnel at the Health Ministry, Ramsaran said he said he has since stopped newspaper supplies to his entity because the relevant staff failed to bring to his attention reports of maternal deaths.
"I have stopped the papers buying for the Ministry of Health, only the senior officials… the stories are there of maternal deaths big but they read the Andy Capp and horoscope and won't report any information pertaining to our Ministry to me. I just was not getting any feedback… It is so embarrassing reading the Stabroek News early in the morning only to be greeted by maternal death here or there. Just poor work ethic, I tell you," he said, adding the staff members are aware they have to report promptly and properly or face a penalty.
At the same time, Ramsaran was quick to defend nurses, saying that many times the frontline healthcare workers are blamed when the problems should have first been brought to their attention by doctors and specialists. "Many times my nurses are blamed but it should have been directed to the highest level, where specialists or doctors seeing those women should have taken appropriate action… it is not right to just blame the nurses right away," he said.
Educating women in communities throughout Guyana on the importance of ante natal healthcare will also be done, since Ramsaran feels that too many women take their health, especially during pregnancy, for granted. "Some women are easy with their health and don't do what is correct. They feel that they made number one, two and five without going to clinic and doing it on their own number ten will be just as easy. But every child is different and we will have to take educating pregnant women more vigorously," he added.
It is the aim of the Ministry of Health to have every birthing activity attended by a trained specialist and Ramsaran boasted that Guyana is well on its way to achieving that goal. "We are training more specialists so that at every single birth, there will be a trained  birthing attendant… we are on our way to achieving that and it is the hope that maternal deaths will be zero per year because our women and children are important to us," he said.
Around the Web