Former Police Commissioner Henry Greene violated professional ethics and took advantage of the vulnerability of the woman who later accused him of raping her, according to the Women and Gender Equality Commission.
"As the Commission with responsibility for monitoring the treatment meted out to women and on gender issues, we feel that Mr Greene should have resigned himself immediately," said the Commission in a statement issued on Monday.
It also commended the Director of Public Prosecutions Shalimar Ali-Hack for her recommendation that Greene be charged with rape. Ali-Hack's advice was later quashed in the High Court, after a legal challenge was mounted by Greene to prevent police from instituting the charge against him.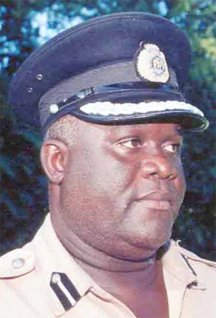 Greene, who admitted that he had consensual sex with the woman, who was the subject of a criminal investigation, subsequently retired without facing any disciplinary action.
According to the Commission's statement, Greene, as the person with responsibility for ensuring that members of the police force uphold the laws of the country, violated his professional responsibility in the case. It said having received a request for assistance from the complainant, he had several options available to him: He was obligated to request the assistance of the Commander of the Division under which the case fell to provide guidance in dealing with the matter, or he could have also declined to provide assistance due to the nature of the case or referred the matter directly to an officer through various means available to him.
The Commission, however, said that inviting the complainant to meet him at the Police Officers Mess and  taking the "meeting" further afield were also in violation of professional ethics and that he "took advantage of the vulnerability" of the complainant.
The Commission also said there is need for policy direction to be formulated to avoid abuse of persons seeking assistance, especially women. It suggested that a system should be put in place where persons seeking assistance can be directed to a Special Committee comprising three persons. At the same time, it advises members of the public who are seeking justice to seek guidance from more than one person to avoid recurrences of the stated allegation. "Never allow yourselves to be compromised by those who have a responsibility for your protection," it said. The Commission also said it hoped that this case serves as a warning and wake-up call to persons who seek to use their authority to violate others.
Around the Web