Repeat offender Marlon Bradshaw was yesterday sentenced to 18 months imprisonment when he appeared before Magistrate Hazel Octive-Hamilton in the Georgetown Magistrates' Court and admitted to stealing a four-year-old's earrings.
On May 3, at Dowding Street, Kitty, Bradshaw stole gold earrings from four-year-old Analisa Campbell. According to the prosecution, at around 2.30 pm, the child was asleep on her mother's bosom; the mother was also asleep.
The mother was, however, aroused by the screams of her daughter and on opening her eyes saw Bradshaw removing one ofher daughter's earrings. He already had the other half of the pair in his hand.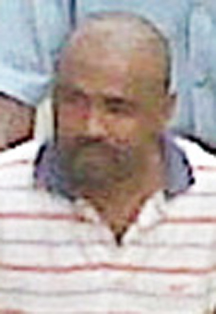 The mother held on to Bradshaw's hand, took away the earring that he had in his possession and screamed for help. A neighbour went to her assistance and the two held on to Bradshaw until the police from the nearby Kitty Police Station arrived on the scene and arrested him.
"I just want to tell this lady that whatever happen yesterday, I'm sorry moms," Bradshaw told the court, before pleading for leniency. "If you could be lenient and give me something I could bite and carry through I would never do it again," he added.
When asked by the magistrate whether he had prior convictions, he said that he had been involved with the court about five times. His last sentence was a year on a larceny charge. He said "everyone makes mistakes" and that if leniency was shown, he would not do it again.
Speaking for the prosecution, Inspector Steven Telford asked that the decision of the magistrate reflect the prevalence of the offence, the age of the child and the fact that Bradshaw had prior convictions. The decision should also act as a deterrent, he said.
Upon receiving his sentence, the convict was urged by the magistrate to use the time he now has to think about what he wants to do with his life. He promised to do so and also promised not to appear before the magistrate again. Magistrate Hamilton told him that she would hold him to his word.
Around the Web