A father of three died this morning and another is in critical condition after a speeding car slammed into them on the Wales Public Road, West Bank Demerara (WBD) last night.
The driver of the car is in police custody assisting with the investigation.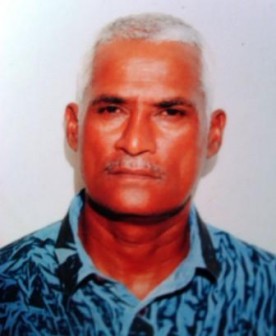 Prem 'Kedar' Sukhdeo, age 54, of Lot 30 Patentia, WBD died around 3 am at the Georgetown Public Hospital where he had been transferred. This newspaper was unable to ascertain the name of the injured man who resides at Long pond, WBD. The man is also a patient at the GPH and is said to have sustained serious injuries to his head and hand.
According to reports, Sukhdeo was riding his bicycle in the direction of his home when the car crashed into him. The vehicle, eyewitnesses said, also slammed into the unidentified man who was standing at the side of the road.
A police official informed this newspaper that the car driver was under the influence of alcohol and was speeding at the time of the accident. The official said that investigations have so far revealed that the man lost control of the car and crashed into the two men.
This is the latest in a series of fatal accidents that occurred over the weekend. Speeding was a common factor in all.
Around the Web