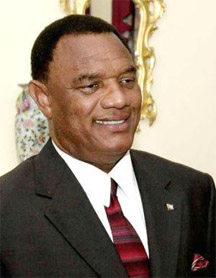 NASSAU (Reuters) – Former prime minister Perry Christie is set to rule the Bahamas again after incumbent Hubert Ingraham conceded last night that the ruling Free National Movement (FNM) party had been defeated in the island's national election and handed victory to the Progressive Liberal Party (PLP).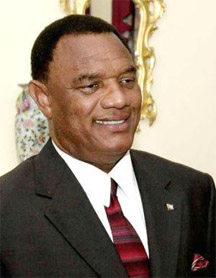 "The Progressive Liberal Party has won the election," Ingraham told supporters at his party's headquarters.
"I do not propose to lead the party in opposition," added Ingraham, who had been hoping to win a fourth term in office in the former British colony. "I shall resign as leader of the party," he said.
Political analysts had predicted a close race between the country's two longtime leading parties, the FNM and the PLP in a vote focused on the economy, crime and oil in the sparsely populated island chain dependent on tourism and offshore banking.
Christie, a former prime minister who served from 2002 to 2007, was ousted amid several scandals, including claims immigration officials expedited a residency permit for the late Playboy Playmate Anna Nicole Smith.
The incident proved to be a political embarrassment for the PLP and led to the resignation of the immigration minister at the time.
Ingraham had pinned his hopes on overcoming opposition criticism that his party had not done enough to stimulate the Bahamian economy, which has seen a sluggish recovery from the global financial crisis.
A scattered archipelago of 700 islands stretching from just off eastern Florida to near Cuba, the Bahamas is one of the most prosperous countries in the Atlantic-Caribbean region. It is home to about 350,000 people.
Voters in the former British colony yesterday chose 41 representatives to serve in the House of Assembly, the lower house of Parliament.
The new House members nominate 16 senators.
The International Monetary Fund predicts the Bahamian economy will grow 2.5 per cent this year after expanding about 2 per cent in 2011 while unemployment stands at 14.7 per cent.
The campaign also was marked by posturing from the two major parties over offshore oil exploration, which analysts expect to continue.
Analysts say there could be 1 billion barrels of oil reserves in Bahamian waters, offering an opportunity for economic growth.
Around the Web