Although there has been much speculation about the two recent execution-style murders being connected, Crime Chief Seelall Persaud stated that nothing has so far been found between the two to have them linked.
Renie Williams, an ex-policeman and driver attached to Satellite Taxi Service sustained two gunshot wounds to his back moments after he arrived at his Lot 138 King Edward Street, Albouystown home on April 30.
Four days later, Aman Lalchand, 31, known as 'Randy' was standing on Sussex Street when he was fired at by men in a car.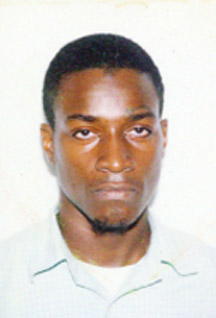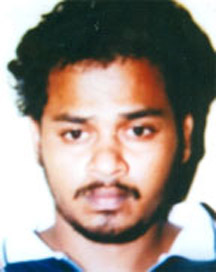 "We are working on some leads for both execution-style shootings," Persaud told Stabroek News yesterday when asked about any developments in the two murders.
This newspaper visited Lalchand's distraught mother yesterday afternoon and she pointed out that her son had been inaccurately publicized in different sections of the media as it related to his involvement in several criminal activities.
"Them paper ain't suppose to put me son picture and a dead man picture saying he kill him. When George get shoot, my son was in Albouystown repairing a car and when he reverse another car pass and hit he and George brother go to court and said is the wrong man allyuh pick up," the woman said, further questioning the laws of Guyana.
She said she and her family were often victimized by police who would always accuse her son in the event of any misdemeanour. "The police force, if something happen they coming to me house, my sister house, and kicking down the door and all sort of things," she said.
Lalchand's mother said that on the day of the incident, she was the last person he spoke to when he called to ask her for money to purchase something to eat.
"When he want something to eat, he ask me. He don't go to nobody else but me… is I pay he light bill, furnish he house and look at he. He [was] my big son. Three children I got and he [was] my big son. My belly gon burn because is I make him. He was very nice to me. When I sick he deh pon my side… he take me to the hospital and wait right there. He come to my house and I does leave things all over and he never trouble nothing, never. When you got a thief for a son they always picking up something but he never trouble," she stated. The woman asserted that her son knew his killer and even confronted him prior to his death. "If he was a killer, he had opportunity because he know who say they want kill he. He went to the person and say what you want kill me for? What I do? And if he was a murderer, he woulda done kill he. From that, they can know he is not a person to kill," she added.
On the day of the incident, she said, her son was on Sussex Street with some friends when the white, tinted vehicle pulled up and opened fire. However, the woman is questioning this information and said she finds it strange since no friend has come forward as a witness.
"It's the wrong company he got caught up. The friends them he got is no good. He got some friends and is de same friends that would shoot he and kill he," she concluded.  She said when her son was shot; she was at home and after receiving the news and could not come to grips, forcing herself not to believe what had happened.
"When he get shoot, me didn't believe. Ya know when I believe he dead? This morning when I went for the post mortem. That's when I know he dead," the saddened mother said. The post-mortem examination, she explained, revealed that he suffered two gunshot wounds but died as a result of one to the chest, which was said to have grazed his heart. "Now I gon get lil peace. All the time I does deh studying where he deh, when he coming home… I does sit down, wondering about he," she added in a solemn tone.
When asked if she believed her son's murder was linked to that of Williams, the woman responded in the negative.
"It's nothing like that, they now saying how he is the one that kill the man [Williams] but people see [it was another] man that shoot him. So how he [Lalchand] come in? He don't even know the man," she stated.
Around the Web