Forensic Analyst Lorraine Alleyne yesterday continued giving her evidence at the Preliminary Inquiry (PI) into the charge against Bibi Sharima Gopaul and Jarvis Small for the murder of 16-year-old Neesa Gopaul.
Alleyne was also cross-examined by Bibi Sharima Gopaul's lawyer Vic Puran. Small's lawyer, Senior Counsel Bernard De Santos, was absent from the hearing.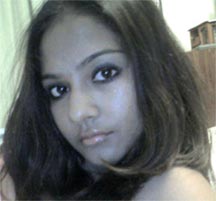 The PI is being heard at the Georgetown Magistrates' Court by acting Chief Magistrate Priya Sewnarine-Beharry. It continues today.
Neesa Gopaul's mother, Bibi, and her stepfather, Small, were charged with her 2010, murder.
It is alleged that between September 24 and October 2, 2010 at Madewini, Linden-Soesdyke Highway, the two murdered the teen, whose body was later found in a suitcase anchored in the creek at the Emerald Tower Resort.
Around the Web