Former CNS TV 6 Editor and Videographer Shane Hubbard has won the inaugural Global Water Partnership –Caribbean (GWP-C) Media Award on Water.
Global Water Partnership, in a press release issued yesterday, said that Hubbard's television submission, under the theme "Water and Food Security," surpassed all other entries in terms of organisation, creativity and production and in communicating the chosen topic.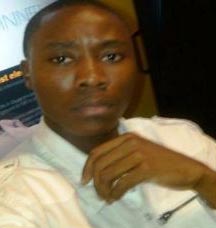 He wrote directed and narrated the piece, which the organisation said "gives a compelling look into the critical importance of water in Guyana's agricultural sector."
When Stabroek News tried contacting Hubbard yesterday, it was told that he had resigned from CNS TV 6 and is probably out of the country.
According to the press release, the judging panel consisted of Caribbean experts who said that Hubbard's work was "impactful, created multi-audience appeal and was well produced."
On March 5th of this year, GWP-C launched its first 'Media Awards on Water' in an effort to inspire Caribbean journalists to report more on critical water issues affecting their region. Print, television, radio and multi-media journalists were encouraged to submit works, under themes such as Water and Food Security; Water Conservation, Water and Poverty; Water and Health and water for all among other water related topics.
The competition ended on April 10th, with Hubbard being declared as the successful media worker.
Two participants were also selected for Honourable Mention by the judges: Veoma Ali and Latoya Minott-Spence, from One Caribbean Media Limited in Barbados and Television Jamaica, respectively.
Around the Web