Showman, Joseph Taylor, the man who was wanted in connection with the attempted murder of his reputed wife Eureka Garraway, yesterday turned himself over to police in the presence of his attorney.
However, according to  law enforcement sources the state's case against the 44-year-old will be difficult to prove since the woman, aged 38, has already given a statement clearing him of any wrongdoing against her during the April 4th incident.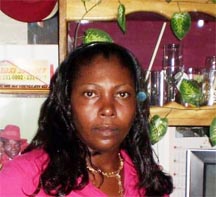 Nonetheless Police Public Relations Officer Ivelaw Whittaker said that charges will be laid shortly against the man.
In an interview with Stabroek News Garraway had stoutly defended her spouse saying that while he beat her, she was not hit with a hammer and was never rendered unconscious. She stated that she still loves him and believes he will change and she will stand by his side. She had given her version of the events of the day which resulted in her being admitted to a private hospital for over two weeks, constantly lapsing in and out of consciousness and sustaining a huge wound to her skull that required over 100  sutures.
Garraway said that she and Taylor were standing in the kitchen of her niece's Non Pariel home when the man must have hit her, since she felt weak, lost her balance and fell. "I didn't see what he was hitting me with nor even realized my head burst…"she had told this newspaper.
Her relatives have  expressed disappointment and outrage at the woman's comments and maintained that she is an abused woman.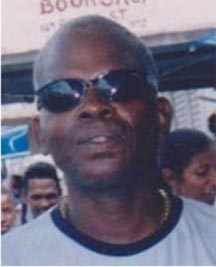 They said that she should sever ties with the man since she could face dire consequences in the future. They maintained that she was beaten by Taylor with a hammer and that it was he who called to notify them of her being "left in a pool of blood."
The Guyana Police Force had issued a bulletin for the man stating that he was wanted for questioning into the attempted murder of Garraway.
Around the Web