A Guyanese man died in a hit-and-run accident in Queens, New York today.
According to the New York Daily News, Rohan Singh was crossing Liberty Ave. near 108th St. at about 3:15 a.m. in Ozone Park after leaving a bar when a driver ran into him and kept going, police.
Singh, 47, a construction worker was taken to Jamaica Hospital, where he died.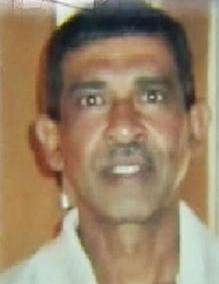 The report said that police are looking for a black Nissan Maxima with front-end damage.
Singh's family had to break the news to Chanrooytie Arjun, his frail 70-year-old mother.
"That was her Mother's Day gift," said the victim's devastated brother, Chateran Singh, 45. "She burst into tears."
The report said that Arjun had planned on celebrating Mother's Day with a meal of baked lamb with her children. Instead she wept on the couch as her three surviving children tried to console her.
"Of all her kids, she loved him a lot," said Chateran Singh. "Whoever hit him, they should have come forward."
Around the Web