Easter Monday last year was a day that changed 31-year-old Niveta Deen's life when a family outing at a creek on the Linden-Soesdyke Highway turned ugly when she was hit by a car as she attempted to cross the road.
Deen is not one to dwell on that day or even the 11 months when she was bedridden because of a broken left leg and arm, and prefers to talk about another life-changing experience she had exactly one year after the accident when she visited the Physiotherapy Department of the Georgetown Public Hospital Corporation (GPHC).
On the first day she went to the department in April she did so in a wheelchair, but following work with those from the department she quickly graduated to a walker and today she is using a cane. She aims to walk unaided by next month end and is pushing to return to her job as the financial officer at Help & Shelter by September.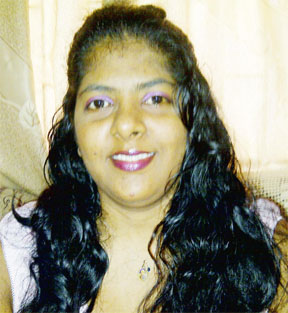 "I was pleasantly surprised when I went into the department and observed how well equipped it was and how professional the workers were. They were all so positive and I did not feel depressed at all; it is a service that I would recommend to anyone," Deen told the Sunday Stabroek in a recent interview at her Kitty home.
And she was not just taught to use her left leg again but also her left arm, as she could not even clench a fist when she first visited the department, while today she can do so easily. Her speech was also slurred, but with some home tips on how to strengthen the muscles in her jaw, tongue and lips, it is difficult to discern that she once had difficulty speaking.
The services that Deen accessed all fall under the Rehabilitation Services provided through the Ministry of Health, covering physiotherapy, audiology, occupational therapy and speech therapy. From today the department will be celebrating Rehab Week, which according to Director of Rehabilitation Services Barbara Lawrence became an annual activity in 2003 when they arranged a number of activities sensitizing the public about their services and how important it is to access them.
"Our services have been in existence for a very long time and in the past it has primarily been physiotherapy, but over the years we have expanded the services," Lawrence told the Sunday Stabroek.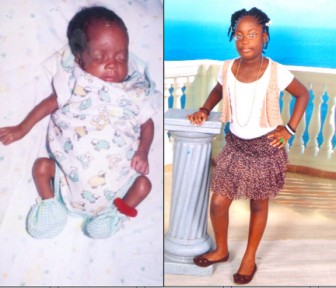 According to Lawrence many do not understand the importance of the services offered by her department and she explained that while the doctor fixes the patient with medication and probably surgery, it is the professionals in the rehab department who ensure that the patient goes back to work and continues to build society.
"Makes no sense you give someone a new leg or hip and they just sit around; it is more important that they are taught how to use them and continue in the development of the country," she said.
And even other health care providers do not understand the roles of her professionals, Lawrence noted, adding that they could reduce the cost of health care through rehab intervention and get a patient discharged much earlier instead of them occupying a hospital bed.
"Once a person is rehabilitated and their services are utilized then our job would have been completed," she said, adding that there is some stigma and discrimination attached to persons accessing the services, but with the recent passage of the disability act and sensitization programmes, more persons are recognizing their rights and demanding the services.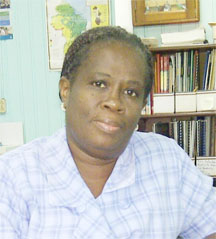 She said some persons might wonder about occupational therapy, but it is very important for them to assist persons to return back to the world of work after they have suffered some sort of mishap.
"It is not just about giving treatment but we also assist them to be functional and not to have to stop working, but we would teach them how to cope with their complaint and continue to contribute to society," she told Sunday Stabroek.
Challenges
One of the challenges they face Lawrence said, is that not many persons are interested in the profession as they do not understand its importance and do not recognize that the professionals who fall under rehab services are in great demand.
"A lot of the people who don't die in an accident come to us for assistance, and often many of them are left disabled because they do not come," she said.
This is so because many of them take self discharge or are not disciplined enough to take charge of their own rehabilitation because they want quick fixes.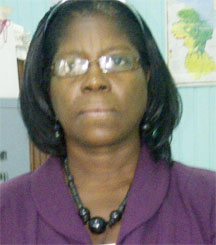 "Many of them want to have things overnight; they think we have a magic wand to touch them and everything will be alright," she said.
On her road to recovery Deen agrees with Lawrence that it is very important to take charge of your own rehabilitation. She pointed out that most of the work is done at home and not during the one hour spent at the clinic. She explained too that the process has many stages which are taught to you, but the onus is on the patient to continue working while at home. She is grateful for her mother who is the driving force behind her rehabilitation and one who never allows her to become lazy.
"You must have patience, determination and most of all a positive mind," she emphasised.
Meanwhile, according to Principal Physiotherapist at the Ministry of Health Beverly Nelson , the main physiotherapy department is located in the new wing of the GPHC but it has been in existence since 1940. At the hospital both in and out-patients are treated, while there are other departments at the Palms Geriatric Home, which focus on neurological and orthopaedic patients, and the Ptolemy Reid Rehab Centre where outpatient children are seen. That rehab centre also has a live-in facility which it manages, but the outpatients department is operated by the health ministry. Nelson disclosed that physiotherapy services are also available in all ten administrative regions housed in the regional hospitals. Some health centres also offer the services.
At the GPHC Nelson said on a daily basis they would see between 40 to 50 patients and most of the physiotherapy patients have muscular complaints after being involved in accidents. Many also visit with chronic conditions such as arthritis, and interestingly many persons visit with what is known as spur, but the medical term is plantar fasciitis which can be caused by wearing very flat shoes.
"This has to do with the shoes that you wear. You find now persons would wear the very, very flat shoes and it is not really good; you know you need to have at least a little wedge on the sole of your shoes," she told the Sunday Stabroek.
She also pointed out very high stilettos can also cause problems such as pain in the back.
Many persons visit the department with conditions associated with their occupation, and Nelson explained that due to the poor posture of many persons sitting for hours in front of a computer, problems with their neck and shoulders can develop.
'Miracle baby'
Born one week shy of a seven months gestation, ten-year-old Shaniqua Stephens was considered a "miracle baby" according to her mother Odetta Bollers, who told the Sunday Stabroek that doctors at the GPHC had indicated that it was highly unlikely she would live.
She said because her child was premature she was immediately diagnosed with multiple problems such as hearing and sight impairment. Her brain was also not properly developed and she was advised that she would have difficulty learning.
But she said it was not until her daughter was a year old that she really believed that something was wrong when she saw her stumbling a lot when she walked. She took her to the GPHC but it was not until she was four years old that she was given a pair of glasses, while later she was fitted with a hearing aid since she was diagnosed with impaired hearing.
"The services are a bit slow but it is okay and has improved her life greatly. Sometimes we would find it difficult to replace the hearing aid when it go bad," she commented.
She said the hearing aid has really improved her daughter's life, as previously they had to almost shout so she could hear, and she also benefited from the speech therapy as she had a problem speaking and would drop the first letters in words.
"If you see her after she got the hearing aid you would not believe it was the same child," a happy Bollers said, reiterating that the services provided really improved her daughter's life.
"She was so tiny when she was born but today no more. She is an amazing child and a joy to be around," Bollers said.
The difficulty is when she has to go to school – she attends the St Agnes Primary School which has a special needs department at St Roses – children would sometimes take advantage of her.
"But she could carry on a conversation even though she is very slow in learning," she noted.
Hearing impairment
According to Dr Ruth Quaicoe, who is a Consultant Audiological physician and who heads the audiological services in Guyana, little Shaniqua is one of the many children who had been assisted by her department.
She said that hearing impairment is a very big problem in Guyana which is also fuelled by the fact that many parents are in denial and explain their children's tardiness in speech as a family trait.
She said that every year her department would conduct about 1,000 hearing tests and out of those about 200 persons would be advised and counselled on how to care for their ears, while around 50 children would have to be fitted with hearing aids because no speech is there.
"We fit about 50 hearing aids per year; then we have the persons who have to come for follow-ups and we do a lot of work because we go out and meet with pregnant mothers and advise them what to do and tell them to bring them in early for a hearing test," she told the Sunday Stabroek in a recent interview.
She said many mothers are sometimes in denial about their children having a problem, but she advises that by the time a child reaches a year and three months they should be saying certain words and responding to their names.
"If you have a baby about a month or two in a cradle the baby should be hearing you walking coming, so when you get to them they would not jump and start screaming. And if that baby is not hearing and starts crying there is a problem and the mothers are the first to know," she noted.
There are tests for babies from as young as four hours old which can indicate if there is a problem, and those mothers whose babies were not tested in the hospitals are advised to visit the clinics before about six weeks and get their child tested. If the test does not show anything the mother is also advised to return when the child is older for a follow-up test.
She said even if a baby starts cooing as usual in the early stages, that does not mean they do not have a problem, and mothers should observe if they become very quiet as they grow older.
"A child by the time they reach two years old they should make a lot of noise and say almost everything you say, even if they cannot say it properly. If they are not hearing after that cooing period they become quiet because they are not hearing anything and are not learning new words," she explained.
If a child reaches about five or six years and has not developed speech, Dr Quaicoe warned that it was very difficult for them to develop it after that, and as such the important age is between zero and six when the problem should be detected.  She said it is easier when the child is very young, but when they start school and cannot speak that is when the problem comes and while some of them speak they do not do it properly because they are not hearing as clearly as they should. They would also need a hearing aid to assist them to hear clearly. There are some children who would hear but still can't speak, and Dr Quaicoe said there is not much they can do to help them, but it is good to identify what the problem is.
"Before 1998 audiology services were not really offered and you had to go abroad to get your hearing aid and we could not test children here," Dr Quaicoe told the Sunday Stabroek.
But today persons are tested and fitted with hearing aids in Guyana and Dr Quaicoe said while the aid is indeed expensive, the cheapest being $56,000, familes are assisted by the Ministry of Human Services & Social Security to purchase one if they are unable to do so.
She explained that some sponsors from the Commonwealth Society for the Deaf from the UK came to Guyana and set up a laboratory where persons could be tested. They trained persons and she went to Manchester University in the UK where she read for a Masters in Audiological Medicine and returned and began working at the clinic.
While her office is based at the Georgetown Public Hospital Corporation (GPHC) Dr Quaicoe said they also have satellite clinics in all the regions except Region Eight. She explained that persons have been trained and they would conduct hearing tests and fit hearing aids at the various clinics around the country.
She said her department helps children who cannot hear as well as adults who have lost their hearing in later years, and they also conduct outreach programmes during which they advise persons on how to care for their ears and how to prevent hearing loss. Pregnant women are also advised on how to lead a healthy lifestyle during pregnancy and ensure they enrol in a clinic. Home deliveries are not encouraged, as a lot of hearing problems could develop at birth, for example when the baby's brain is denied oxygen.
Parents are also encouraged not to clean their children's ears with cotton swabs, and that only the outer part of the ear should be cleaned, for example with a wet rag. She said it is advisable that all children get at least one hearing test before they enter primary school.
At present, the department conducts an 18-month training programme for persons with CXC subjects which must include a science subject as well as Mathematics and English, during which they are involved in practicals and theory classes. After 18 months a final examination is written and once the person is successful they then become qualified and would be returned to their regions to conduct clinics. It is hoped that eventually persons would not have to travel to Georgetown to access the service. The first group was trained in 2001 and those trainees began work at the GPHC.
A lot of work is also done with teachers who are taught how to identify a child with hearing impairment and workshops are also held with workers at day care centres.
She pointed out that previously children were sometimes not identified with a hearing problem until they reached primary school. While a hearing aid helps them, some others may have to get implants and this can only be done overseas.
After the hearing aid is fitted the child is assisted with speech therapy, and it is a lot of hard work for the parents. However, Dr Quaicoe pointed out that they will reap the benefits when their children are able to lead normal lives.
Most persons are seen with referrals from health centres, and they should call in and get an appointment. They can also visit with the referral and a date and time would be written on it. There are some cases which are seen right away, depending on how serious the case is.
Around the Web