The bullet-riddled body of a taxi driver was this morning discovered at Thomas Lands and from all indications he was also tortured and badly beaten before he died.
So far police investigators have not determined a motive for the gruesome murder of Sean De Freitas Sookdeo called `Sunil', age 25 years of Mon Repos, East Coast Demerara. From all indications, investigators have ruled out robbery as the man's locked car was discovered parked in front of a relative's Mc Doom, East Bank Demerara home several hours before he was found.
According to a police press release they are investigating the murder of Sookdeo, whose body was found with suspected gunshot wounds at Thomas Lands, Georgetown outside the National Park, at about 0600 hours.
No details were given about the wounds on his body. According to the press release a post-mortem examination will be conducted shortly.
Crime Chief Seelall Persaud when contacted told Stabroek News that Sookdeo sustained a total of four gunshot wounds to the head, abdomen and left arm. He said that from all indications, the man had been tortured as he had cigarette burns about the body. Stabroek News was later told that Sookdeo, a father of one, also sustained a broken arm.
Persaud said that investigators had found a passport in the name of Sookdeo on the dead man's person.  The holder of the passport travelled frequently.
It was later in the morning that relatives heard that a man had been murdered and that his name was given as Sean Sookdeo. It was then that they decided to visit the Lyken's Funeral Home where the body was taken. Their worst fears were later confirmed when they positively identified the body in the morgue.
When Stabroek News arrived at the morgue, the relatives who were in tears had not viewed the body.
Amidst tears his sister Alisha recounted to this newspaper that she last saw her brother alive around 1730 hours yesterday when she met up with him and his wife Alicia in a city store. She said that her brother was his usual self and before they parted ways he told her that he had something to tell her. Alisha said that she does not believe that what he wanted to tell her had anything to do with his death.
She recalled that Sookdeo's wife called her around 1 am today, saying that he did not come home. The taxi driver from reports received a telephone call around 1930 hours yesterday and later left home telling his wife he was "going over the river and come back".
The couple was scheduled to travel to Trinidad sometime today and after Sookdeo did not return home the wife got worried. Normally, while working his taxi, he would come home around 0100 hours. Several of the man's friends were contacted but they too had not seen him.
Alisha recalled that when she woke up today she found her brother's taxi parked in front of her home. She said when she checked it, it was locked and looked normal. She said that this was not suspicious as he had done that sometime back when his car was giving him trouble. She said that he had parked it in front of her house before but returned to uplift it the following day.
Sookdeo who has been driving a taxi for several years, she said, travelled frequently and only returned from the United States last week.
The distraught woman said that though she and her brother were very close, he was not the type to talk about his problems. As far as she knew, she said he had no brewing issues with anyone.
Relatives later said that the only problem they knew about had to do with a large sum of money said to be $800, 000 that he had loaned to someone.
Kumar Sookdeo was unaware of his son's death until relatives turned up at the Mon Repos Market where he sells fish to deliver the news. He was later taken to the parlour to view the body.
Several years ago the body of a woman was found in that area. That case remains unsolved even though a close acquaintance was the prime suspect. Reports are that around 7 am on November 27, 2008 a man spotted the body of Creavone Thorne while looking for a cow that had wandered off from a nearby field.
In June 2007, Navin Serrao of Hadfield Street was riddled with bullets as he drove along Thomas Lands. A car, still unidentified up to this day, drove alongside him and gunmen started shooting at Serrao.
Thomas Lands is dark and desolate at nights.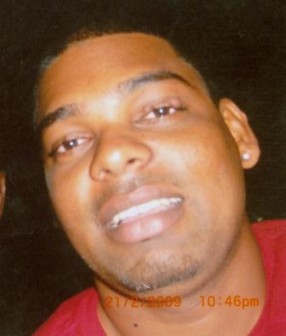 Around the Web