Police are working on the theory that a soured car deal may have led to the brutal murder of taxi driver Sean De Freitas Sookdeo, after new information surfaced that threats were made to his life about a month ago after he failed to deliver a promised car.
Up to press time last evening, police had not arrested anyone in connection with the case.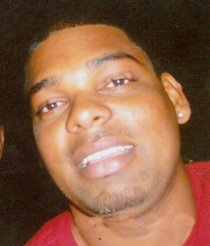 Crime Chief Seelall Persaud told Stabroek News that investigators are still doing background checks on Sookdeo, 25, called 'Sunil.' He explained that following the discovery of Sookdeo's bullet-riddled body, which also exhibited signs of torture, the dead man's wife told investigators that an unidentified caller threatened his life about a month ago. She is reported to have said that Sookdeo took his money and failed to deliver a car as promised.
Persaud said that based on information gathered, the dead man took money from several persons to import vehicles but never did. He said that investigators have been unable to identify the caller.
A source close to the case said that Sookdeo was implicated in two car incidents last year and the matter reached the chambers of the Director of Public Prosecutions (DPP). However he was never charged.
The source said that from all indications Sookdeo knew his killers and went willingly with them before he was later tortured and killed.
Meanwhile relatives and friends yesterday gathered at the Sookdeo family home. His sister Alisha told this newspaper that no new information has surface from the police. She said that the police had contacted them earlier for a post-mortem examination to be done on the body but it was later cancelled.
Alisha had said at the Lyken's Funeral Home where Sookdeo's body was taken following the discovery on Tuesday morning that she was clueless as to what might have caused his brutal death especially since she was not aware of any problems he had with anyone.
The distraught woman had recalled that seeing him and his wife in a city store on Monday afternoon and during a brief exchange he told her that he wanted to tell her something. Alisha was adamant that what he wanted to tell her had nothing to do with his death.
Around 1am the following morning, she recalled that Sookdeo's wife called her saying that he had not returned home and that she was unable to reach him. The couple was scheduled to travel to Trinidad later in the day.
Sookdeo had received a telephone call around 7:30 pm on Monday night and left the house telling his wife that he "going over the river and come back".
Hours before the gruesome discovery was made, the father of one's locked car was discovered parked in front of Alisha's home. Alisha had said that she was not suspicious as her brother had done that before after his car encountered difficulties.
Relatives said that the only problem they knew about had to do with a large sum of money said to be $800, 000 that he had loaned to someone.
It was passers-by who stumbled upon the body which bore gunshot wounds at Thomas Lands, George-town outside the National Park, at about 0600 hours.
Police were immediately informed and ranks after viewing the body found a total of four gunshot wounds to the head, abdomen and left arm.
There were also cigarette burns about the body which Persaud said was an indication that Sookdeo has been tortured.
Persaud said that investigators had found a passport in the name of Sookdeo on the dead man's person.  The holder of the passport travelled frequently. Relatives later confirmed to this newspaper that Sookdeo who had been a taxi driver for several years was a frequent flyer and only returned to Guyana from the United States last week.
Police investigations are continuing.
Around the Web