Autopsies performed on the bodies of Florry Papiah and Jennifer Pooran, the two women murdered at Adventure, Black Bush Polder, have given the cause of their deaths as shock and haemorrhage due to incised wounds.
The examinations were performed at the New Amsterdam Hospital yesterday morning and John Papiah, Florry Papiah's brother, confirmed the results.
John Papiah also said that a cutlass with blood and food that Persaud and the women had taken to eat were recovered at the murder scene.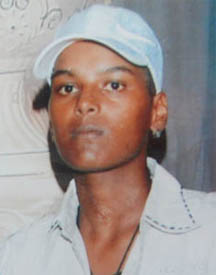 The prime suspect in the murders, Deodat Persaud, 21, remained hospitalised under guard yesterday.
Papiah told Stabroek News that the autopsies showed that his sister Florry Papiah, 31, sustained chops from her head straight down to the back of her neck, a deep chop on the right side of her mouth from her ears and a chop from her neck straight to one of her breasts. Pooran, 19, he added, suffered a chop on the back straight across her neck.
Although Persaud has been hospitalised since ingesting poison on Saturday, Papiah yesterday said that he is not pleased with the pace of the investigation of the murders.
Papiah emphasised that nothing is "adding up" and he is asking officers to go and talk to Persaud. He suspects that there might be a second party involved in the murder of the two women because where the women were found there was no evidence of blood.
The bodies of the women are currently resting at Ramoon's Funeral Parlour, in Rose Hall Town.
The two women, along with Persaud had left their home at Miss Phoebe, Port Mourant on Saturday morning to harvest branches to make brooms. Persaud had returned home sometime around 11 am and when questioned by Papiah's daughter on the whereabouts of her mother, told her that she and Pooran had gone to sell brooms. After that conversation, he went out and returned in about 20 minutes. "He start vomit something green, green," she said.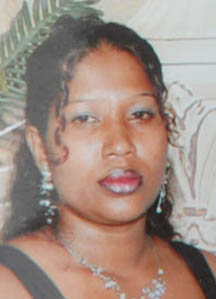 He was rushed to the hospital and when questioned by the nurses as to why he had ingested the poisonous substance, told them that a man had put a gun to his head and forced him to drink the poison and then abducted the two women. Persaud repeated the same thing to Papiah's sister and daughter, who later questioned him at the hospital.
Not believing him, the family launched a search after contacting the police and the next morning they were found.