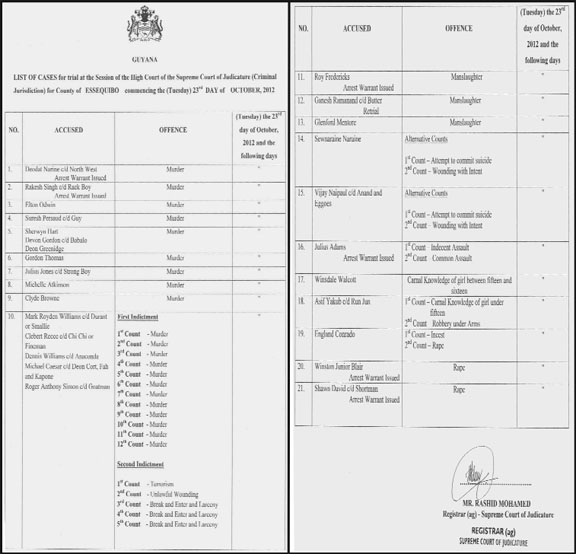 An international renowned personal chef available to the highest bidder will be the feature event of a dinner as Demerara Distillers Limited (DDL) tonight gears to raise funds for children of its charitable foundation, who have excelled at the National Grade Six examinations but cannot afford city schooling.
Chairman of the foundation, Chandradat Chintamani, told Stabroek News yesterday, at a press briefing, that the dinner to be held at the Princess Hotel, commencing at 7 pm, was made possible through a collaborative project crafted by the two entities.
"The DDL Fund was established three years ago with its main purpose to support less fortunate students, coming out of the Grade Six Assessment Examination," Chintamani said. "Every year we identify five students. It's an open process where we advertise and we receive applications. We evaluate looking at capabilities of the persons, their limiting factors, their circumstances, etc and select five who will gain a full five-year scholarship."  The five students are selected from the top two percentile of the National Grade Six Assessment Examination.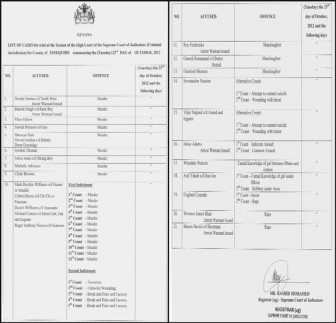 "Everything that child needs, we provide: meals, uniform, transportation and books anything to make that child excel in the early stages of their secondary education. We are not discriminating; any part of Guyana, any race, religion will be part of our foundation."
Further the chairman explained that each child has a mentor and there is an ongoing dialogue between the mentor and the child.
The DDL foundation feels that the students coming from the outer regions need mentors to keep them constantly motivated and these persons are there to encourage them when they feel nostalgic.
President of the foundation, Ambassador Rudy Collins, told the media that each year it costs an average of $200,000 per child to send the students to high school. As such the organisation spends on average $3 million to send the current 15 children in the programme to school. He said given the cost of education, it is hoped that persons will donate freely to the $15,000 per plate dinner and cocktail menu.
American chef Nilka Hendricks, former participant on the popular culinary reality series "Hell's Kitchen" hosted by fiery British Chef Gordon Ramsey, will be this year's main attraction at the dinner extravaganza. Hendricks, with the assistance of Princess Hotel staff, will also be preparing the night's menu.  "Chef Nilka who would work with the local chef at Princess and using local ingredients will create a superb menu… We also looked at the transfer of knowledge from US to the local chef to improve the culinary environment," said Chintamani.
Chef Nilka's bidding will be at USD$250 or $50,000 local currency. She promises to the person winning her an unforgettable meal since in her lifelong career "no one has ever tasted my food and not liked it," she said.
She explained that she welcomed the opportunity to come to Guyana to be part of the charitable event since she can empathise with students not being able to finance schooling. She said that growing up with a single mother in Glen Cove, New York was not easy. Her passion for cooking saw her change from pursuing a career in nursing to becoming a chef. She is currently the owner of Chef'n it Up catering.
In the coming days she will meet students of the foundation and says she looks forward to having interactive sessions with them.
Around the Web