Kaieteur News columnist Frederick 'Freddie' Kissoon yesterday took the stand in the $10 million libel case brought against him by former president Bharrat Jagdeo and testified that he had done a previous research essay on ideological racism among presidencies in Guyana, which was admitted into evidence.
In the suit, it is being alleged that Kissoon, in a column published on June 28, portrayed Jagdeo as an ideological racist heading a racist government.
Led in his evidence in chief by his lawyer Nigel Hughes, Kissoon who described himself as an unemployed academic, having been fired by the University of Guyana in January, said he is the author of a research essay entitled `Ethnic power and ideological racism: Comparing presidencies in Guyana'. This, he said, was presented to the Guyana Historical and Research Institute in June, during the annual conference held at the National Library. He further explained that the institute, which is headed by Hazel Woolford, is a Guyana-based academic society located in Georgetown.
At this point, Hughes sought to have a copy of the research essay tendered but this was objected to by one of Jagdeo's lawyer Sase Gunraj who said reference was made to the essay earlier but he is unsure if it was entered for identification purposes.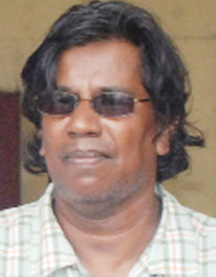 Hughes indicated that Dr Roger Luncheon, a previous witness, was asked about it but it "never went in as an exhibit".
The essay was subsequently tendered following the intervention of Justice Brassington Reynolds who is hearing the case.
Giving a background to the essay, Kissoon said it was done because of his academic interest, like many of his colleagues, in Guyana's ethnic problems.
Kissoon, who said that based on his training he is a social scientist, stated, "Therefore it would be natural due to my training…".
He said that this was just one of the countless academic interests he had in relation to studying the history of Guyana. He said that his decision to research this issue was driven by "the manifestation of state discrimination along ethnic lines in employment practices. I saw these features of racial discrimination both as a citizen living in Guyana and a practicing academic."
He said it was an area of life that needed to be investigated and researched. The methodology of his research on ideology took in the examination of primary documents, content analysis of policy-makers speeches, interviews with relevant actors and archival research of historical documents.
He said too that all official documents he would have examined and all that was submitted by individuals and organisations have been acknowledged in the bibliography.
He admitted that the article 'King Kong sent his goons to disrupt the conference,' which sparked the libel suit, was written by him. He went on to explain that he is a columnist at Kaieteur News and his column is entitled the Freddie Kissoon Column. He stated at the beginning of his testimony that he has been a practicing journalist since 1988.
Asked further questions about his research essay, he said that it did deal with the concept ideological racism and in arriving at ideology in the Guyanese concept he relied on two European philosophers, Karl Marx and Louis Althusser.
In relation to racism, he added, he relied on his previous research and the research of scholars particularly Caribbean historians. Guyanese Dr Walter Rodney was among the three he mentioned.
Kissoon is expected to return to the stand on Thursday.
Besides Kissoon and Dr Luncheon, Office of the President media monitors Jason Abdullah and Raul Kissoon (no relation to Freddie) have also given evidence.
Editor of the Kaieteur News Adam Harris and the paper's owner Glenn Lall have also been named in the libel suit.