Climate scientist, Dr. Rajendra K. Pachauri was last evening installed as the new Chairman of the Board for the  Iwokrama International Centre for Rainforest Conservation.
Pachauri was the Chairman of the Intergovernmental Panel on Climate Change which along with former US Vice President Al Gore shared the 2007 Nobel Peace prize for their efforts to highlight  man-made climate change.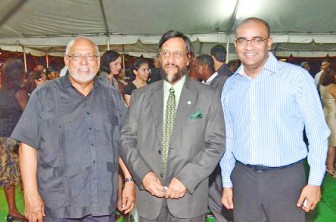 Earlier yesterday, according to the Government Information Agency, Pachauri embarked on a tour of the Iwokrama facility.
Pachauri told GINA that the centre remains a unique place for all to benefit, especially university graduates. The Iwokrama project had its genesis in a 1989 pledge by late President Desmond Hoyte at the Commonwealth Summit in Kuala Lumpur, Malaysia to set aside a million acres of virgin forest for sustainable forestry-use studies.
"Guyana is a unique place, with respect to its sites, flora and fauna and heritage, and has the potential to become a showcase for the rest of the world to follow," Pachauri said yesterday.
During the tour of the facility, GINA said Pachauri was briefed by Director, Resource Management and Training, Iwokrama, Dr. Raquel Thomas-Caesar on the functions of the centre, as well as the cooperative projects embarked upon.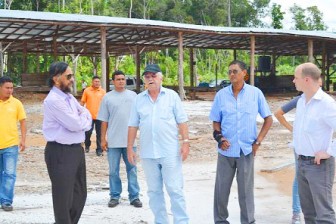 GINA added that the Iwokrama Centre has been working with a number of organisations especially indigenous groups, to promote projects to better secure their livelihoods.
Thomas-Caesar noted in the GINA release that the Iwokrama Centre was established following the passage of an act in 1996, to promote better forest conservation for sustainable use.
Pachauri was briefed on the Forest Network and Chainsaw Milling projects which are currently ongoing, as well as the two weather stations which were constructed at the centre.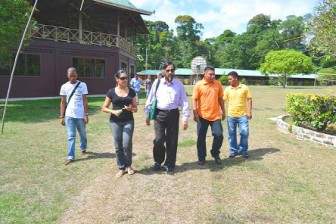 After the meeting, the team visited several sites including the old timber mill and concluded with a trip  to the Essequibo River, GINA said.
Last evening, GINA said that Dr Pachauri was formally installed as new Chairman at a reception at State House presided over by President Donald Ramotar and also attended by former President Bharrat Jagdeo.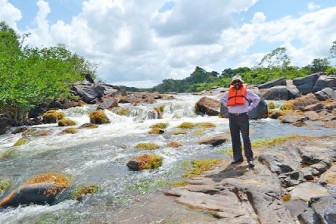 GINA added that Pachauri was chosen for this new post following an agreement between Guyana and the Commonwealth Secretariat.
Around the Web