(Barbados Nation) Charwin Jermaine Estwick,  30, a contractor from Guyana, was remanded to Her Majesty's Prisons Dodds on Wednesday after appearing in court charged with stealing Bds$164 819 from two of his clients.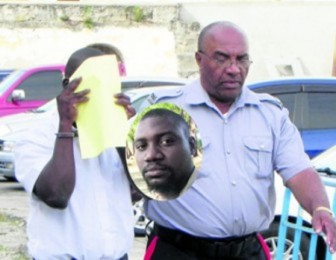 The man, who resides at 33 Hibiscus Close Mangrove Terrace, St Philip, was not allowed to plead to 13 indictable charges when he appeared before Magistrate Graveney Bannister in the District "A" Magistrates' Court on Wednesday evening.
It was alleged that some time between June 18, 2010, and September 6, 2010, he stole Bds$11,942 belonging to Shawn Lynch, while he faces 12 charges of stealing various amounts, ranging from Bds$33,042 to Bds$800, belonging to Ustine Bentham, between 2009 and 2010.
Prosecutor Sergeant Peter Barrow objected to bail for the accused.
Around the Web