(Trinidad Guardian) Twelve hours after 26-year-old Anastacia Emmanuel was shot to death, Jamal Jack and his accomplice Joel Mayers were murdered in a swift act of reprisal. Emmanuel, a clerk at the St Clair Medical Centre, who was shot eight times, was the girlfriend of a Port-of-Spain gang leader, police said. Emmanuel's murder was among five committed between Sunday and 6.15 pm yesterday. Both Jack and Mayers were shot to death late yesterday in La Horquetta. Investigating officers said last night that the killing of Jack and Mayers was a clear reprisal for Emmanuel's murder. The other murder victims were:
• Derrick John, 51, of Maloney, who was shot at Trou Macaque, Laventille.
• Shane Pierre, 30, of Guaico Tamana Road, Sangre Grande, who was stabbed near his home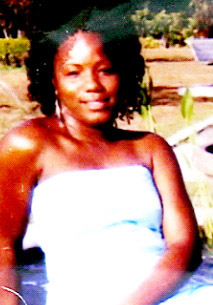 It is believed that gunmen waited for Emmanuel as she made her way home at Yolande Pompey Avenue, Phase Seven, La Horquetta, around 7 pm on Sunday.
Residents heard loud explosions and on checking, they found Emmanuel slumped in her Nissan Almera parked several metres from her home. Residents immediately alerted the police. Supt Garth Nelson, Insps Seecharan and Williams and acting Insp Lawrence visited the scene. Detectives said they had no motive for her death. Kenya St Bernard, Emmanuel's brother,  said yesterday that he did not know why anyone would want his sister dead. "If it had an argument with anyone in the area, I would know…She used to call and tell me everything," he said. "She was normal that day and had on a plain home dress when she left the house…There was no robbery because they didn't take the car or jewelry."  He described Emmanuel as "a loving sister." "She said she wasn't going anywhere," St Bernard said. "She sat in front of the house and we were just liming." John, a father of one who owned a parlour, was shot several times in the head at Wharton Street Extension, Laventille.
A report said that around 9.30 pm, officers responded to a call about a body found in a vehicle. On arrival, police saw John's body with gunshot wounds to the head. Police said they believed John's body had been in the car for several hours. They had no motive for his death.
Friends told the police John went to buy diesel. Meanwhile, Pierre was stabbed by another driver nearby his Guaico Tamana home, police said. Detectives said around 2.30 am, Pierre was driving along the roadway when his path was blocked by another vehicle.
Pierre got out of his vehicle and asked the driver to move. An argument ensued between and Pierre and the motorist and he was stabbed in  the neck. When the police arrived, they found Pierre's body on the roadside near his car. There were no arrests up to late yesterday. Cumuto police are investigating.
Around the Web